Handpainted Thai Ceramic, 12 oz bowl
Handpainted Thai Ceramic, 12 oz bowl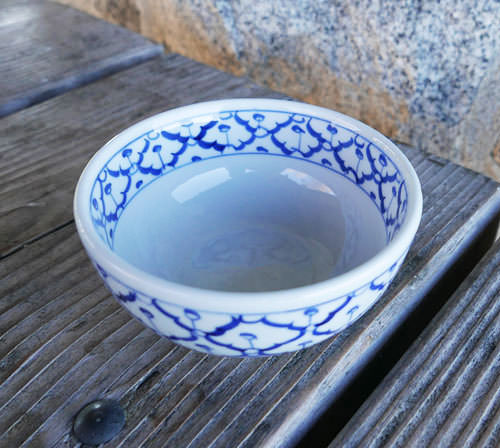 Add to cart
$8.35

Handpainted ceramic soup bowl imported from Thailand. Vivid blue color and clean white, high quality heavy ceramic. Each piece is painted by hand using a traditional design unique to Thai artisans. You will appreciate the weight of this thick, ultra-high quality bowl. Certified for use in microwave or conventional oven, as well as dishwasher-safe.
We offer two sizes:
6" (2.5 cup, 20 oz capacity)
5" (1.5 cup, 12 oz capcity)
We also offer a set of two

The 6" is just the right size as a cereal bowl, or a generous serving of soup. 5" is just right to serve jasmine rice.
Made in Thailand.