Indian Pan, Zebra, Stainless
Indian Pan, Zebra, Stainless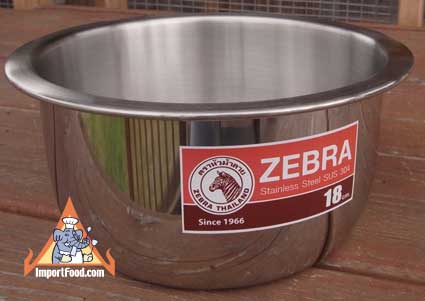 The Indian Pan is no exception to the high quality standard of all products made by Zebra Thailand. Used extensively in Thailand by street vendors, you can cook in the pan on your stove top, or also put already cooked food into the pan for keeping and serving.
Nice wide rim around the pot for easy carrying, and the lid has a unique sophisticated appearance as shown.
The pan is pure stainless steel with a unique design. The pan is deeper (taller) than a traditional western-style pan.
We are a direct importer and able to offer for a price that is lower than you may expect for such high quality cookware.
16cm is 7.5" across the top, and 3.5" tall, holds 7.5 cups.
18cm is 8" across the top, and 4" tall, holds 10 cups.
Made in Thailand.
See the Indian Pan in action here in our Fried Chicken recipe: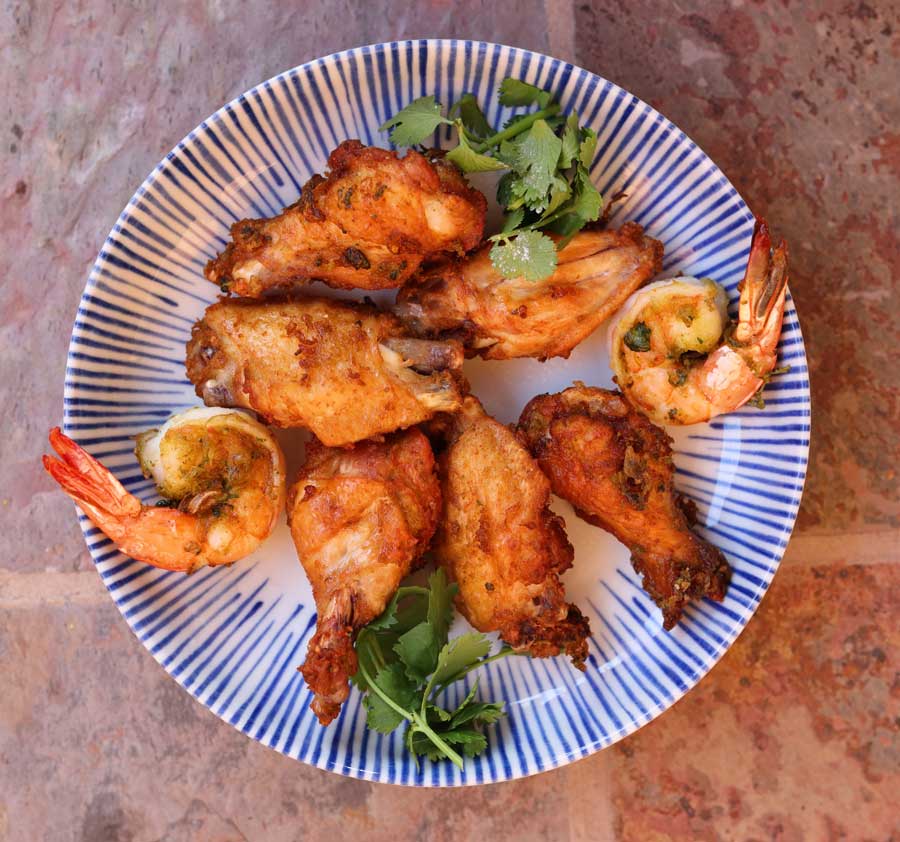 Thai-Style Fried Chicken Wings
After hearing from experienced chefs in Las Vegas and Austin Texas about this Thai chicken batter, we created delicious fried chicken and know you'll enjoy this recipe. Eat alone or with Thai sweet chile sauce as a dip.
Serve in our Handpainted Ceramic Big Boat.
---