Instant Mushroom Vegetarian Noodle
Instant Mushroom Vegetarian Noodle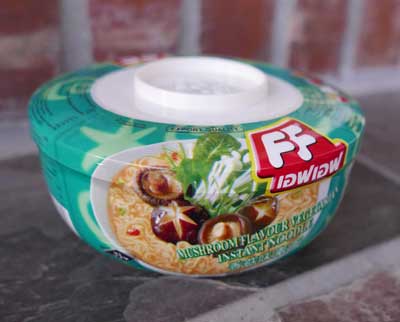 Add to cart
Temporarily Out of Stock

A new flavor from 'Fashion Food' brand, which also produces tom yum talay and tom klong.
Each pack looks like a little flying saucer, it's a bowl and a lid. Add boiling water to the noodles, mix in the three different spice packets, place the lid on the bowl and wait 3 minutes. Eat with the fork included.
Mushroom vegetarian has rich, gentle flavor. 65 grams per pack, a nice lunch for one person.
Ingredients: wheat flour, palm oil, salt, sugar, dried mushroom, dried carrot, dried spring onion leaf, ginger powder, pepper powder, msg.
Product of Thailand.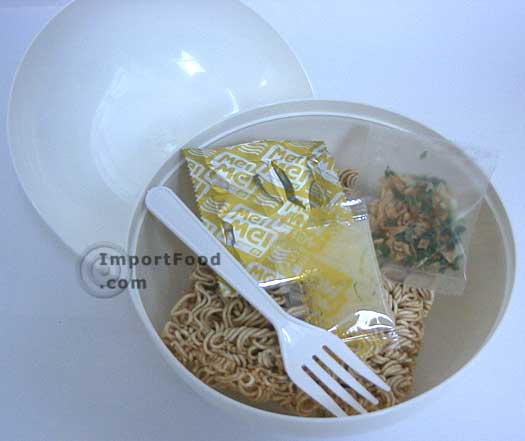 Open and add the three different packets to the noodles, then add boiling water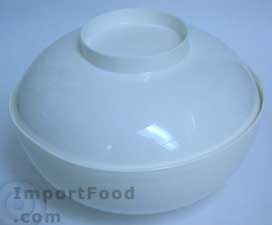 Close lid for three minutes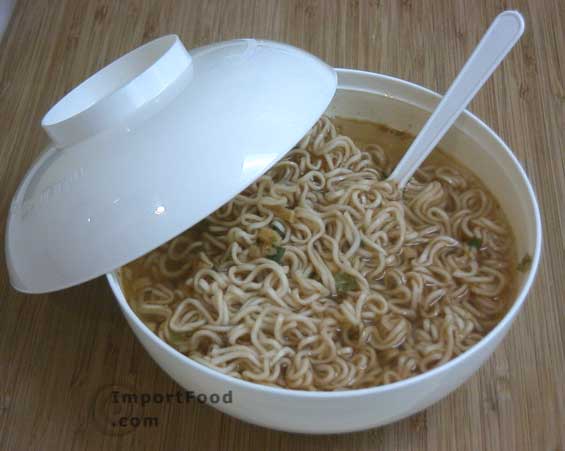 Open the lid, smell the wonderful aroma, and enjoy!