Instant Thai Noodles, Wai Wai, Tom Klong
Instant Thai Noodles, Wai Wai, Tom Klong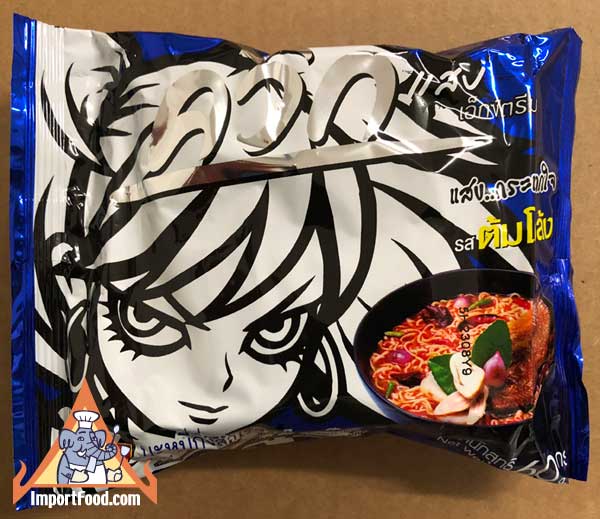 Add to cart
Temporarily Out of Stock

WAI WAI brand are the original Thai instant noodle. We are delighted to offer this. For over 40 years Wai Wai has been a familiar, original taste in Thailand, but not as well known overseas except for their famous rice vermicelli.
Here is a brand new flavor. It is called 'Tom Klong'. Tom Klong is similar to Tom Yum flavor, hot and sour soup, but the herbs are roasted first which gives the soup a mild smokey flavor.
We also offer Wai Wai tom yum flavor and our favorite: Pad Char.
Ingredients: wheat flour, palm oil, shallot, artificial smoked fish flavor, sugar, salt, onion powder, chilli, msg, citric acid. Product of Thailand.