Long Handle Large Thai Strainer, Stainless
Long Handle Large Thai Strainer, Stainless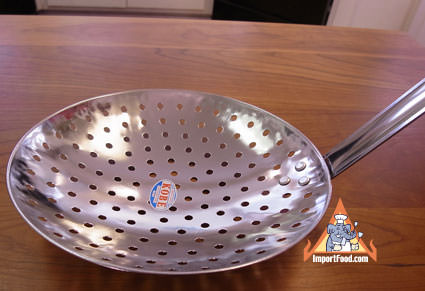 Add to cart
$28.50

Made by hand, this stainless steel long handle strainer is a useful tool for lifting things out of the wok, especially fried fish.
You can see this tool in action in our Street Vendor Video: Pla Duk Foo.
The handle is 11.5" long, and the round strainer has an 8" diameter.
Made in Thailand.
---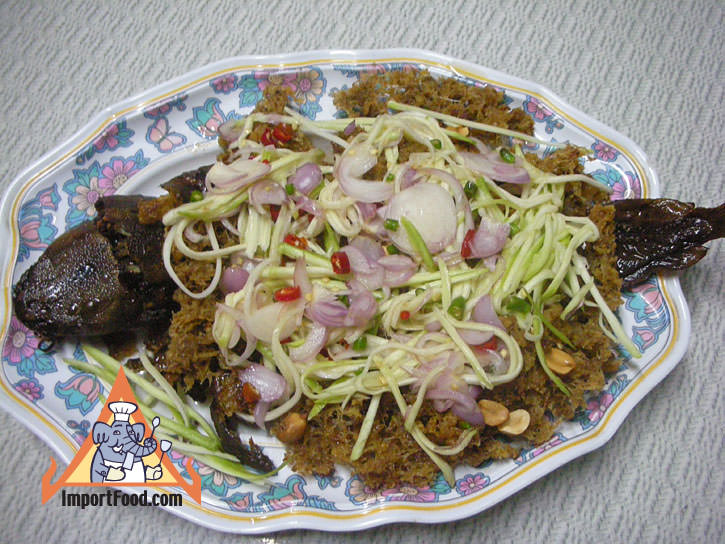 Cotton Fish with Green Mango Salad, 'Pla Dook Foo'
In this recipe, we prepare freshwater fish in a unique way that is sometimes translated as "Cotton Fish Salad". Prepared in this simple, unique style, the fish puffs up like cotton. In Thai the translation: pla = fish; dook = freshwater fish species similar to catfish (but catfish in Thai is pla chon, so dook is distinctly different); foo = puff up.
---