Seven Taste Thai Chilli, Hand Brand
Seven Taste Thai Chilli, Hand Brand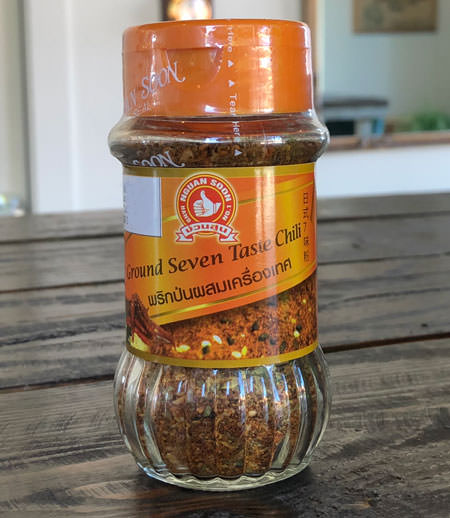 Add to cart
Temporarily Out of Stock

This is the first time we've offered Hand Brand's Seven Taste Thai Chilli. It's a combination that contains the following:
Chilli
Spices
Sesame
Use this as a condiment in Japanese noodle soups, stir-fry noodle, grilled, bbq or stew dishes.
Made in Thailand by legendary spice company "Hand Brand".
Packed in a nice glass jar.
Product of Thailand.