Stainless Steel Teapot, 2.0 Liter, Zebra Thailand
Stainless Steel Teapot, 2.0 Liter, Zebra Thailand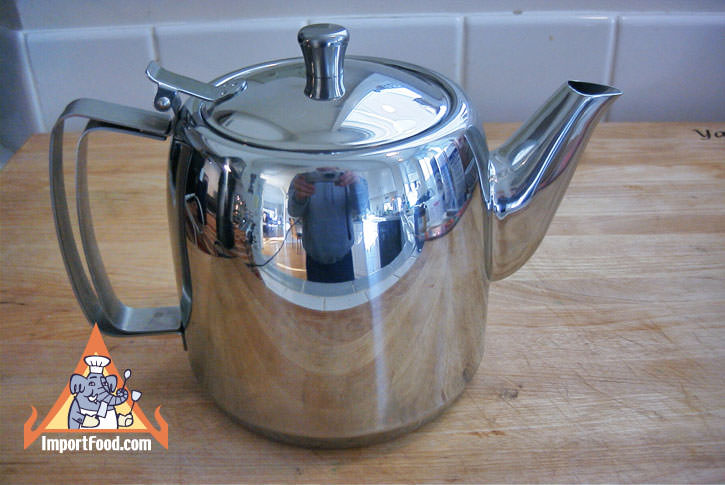 Add to cart
$32.50

Made with 18/8 stainless steel, the teapot construction spares no expense to make this the best stainless steel teapot you'll find.
Strong handle permanently welded to the teapot. Beautiful lid is "upward stable" so it stays open while filling. At the start of the spout is a flow control plate (see picture below). Spout is shaped for perfect no-spill pouring.
Generous capacity of 2 liters (62 oz). Attractive shape, about 7 inches tall. Product of Thailand.