Thai Ceramic, Lazy susan, 11 in
Thai Ceramic, Lazy susan, 11 in
Add to cart
Temporarily Out of Stock

Beautiful and offers great functionality. At the base there are two pieces of hardwood (beechwood), and one spins on top of the other using a metal mechanism.
The top board holds 5 dishes that fit together. Each dish is made of thick ceramic with a beautiful strong glaze. Together the weight is 5 lbs.
Capacity of each dish is about one cup. Diameter is 11 inches.
Each piece is painted by hand using a traditional design unique to Thai artisans.
Wide appeal for Thai food or any style of cooking.
Made in Thailand.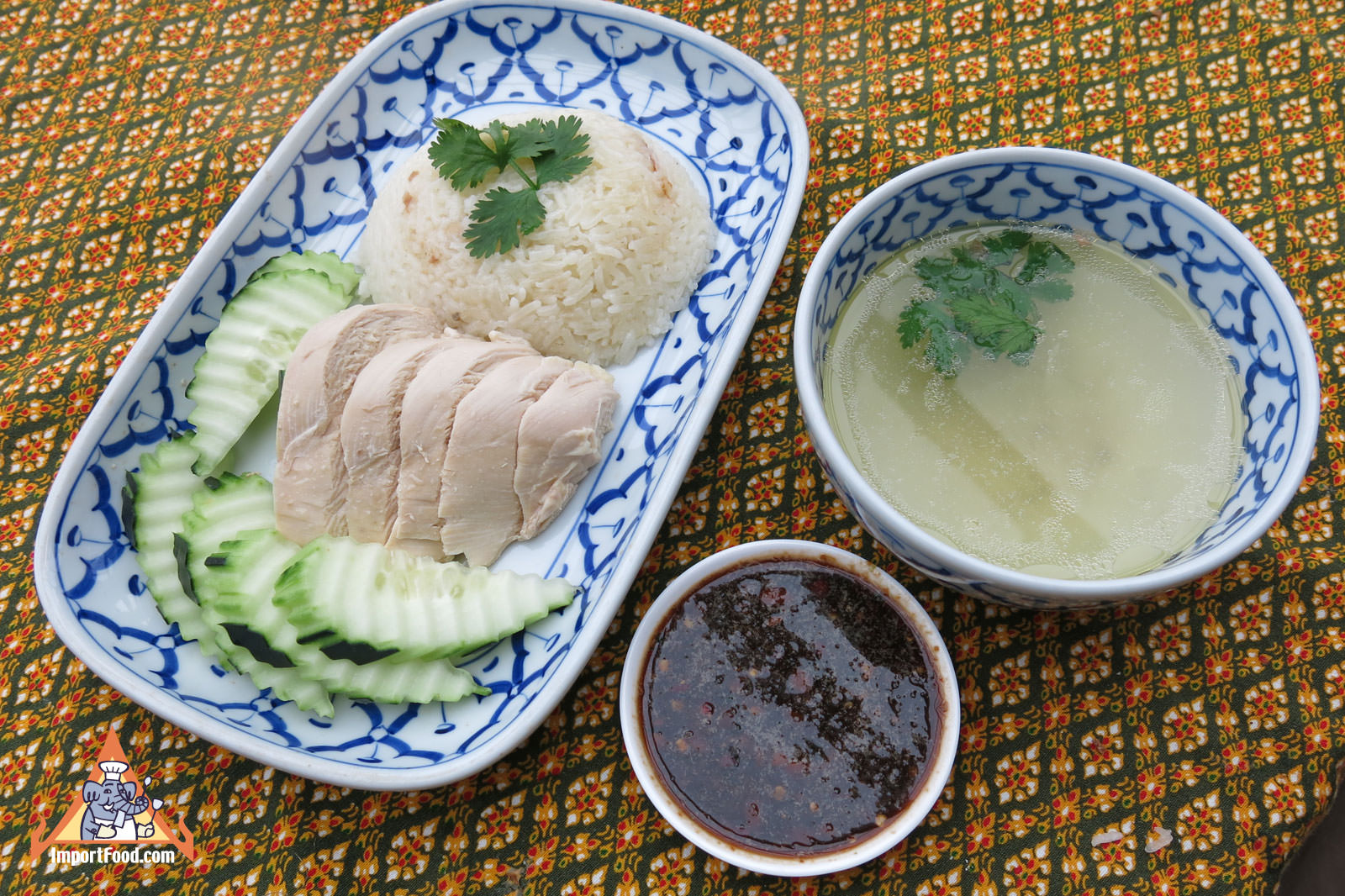 Thai Chicken and Rice, 'Khao Mun Gai'
Khao Mun is a more "high end" street vendor dish because it's more complicated to make, and requires a fairly sophisticated cart and tools. Khao = rice, Mun = fat. So this is "Fat Rice" or, in other words, rice cooked in chicken fat.
A kind gentleman in Bangkok with a superbly maintained kitchen cart served Khao Mun Gai we loved for many years.
We also fondly recall the Khao Man vendor at Sukhumvit Road 38, who drove a pickup truck every night to the street corner and spent a half-hour setting up his tables and pots. Always served with a bowl of chicken soup, fresh cucumbers and a side dish of a unique sauce as we prepare in this recipe.
Be sure to use yellow bean sauce (do not substitute) as well as cucumber.
---