Thai Ceramic, pedestal plate
Thai Ceramic, pedestal plate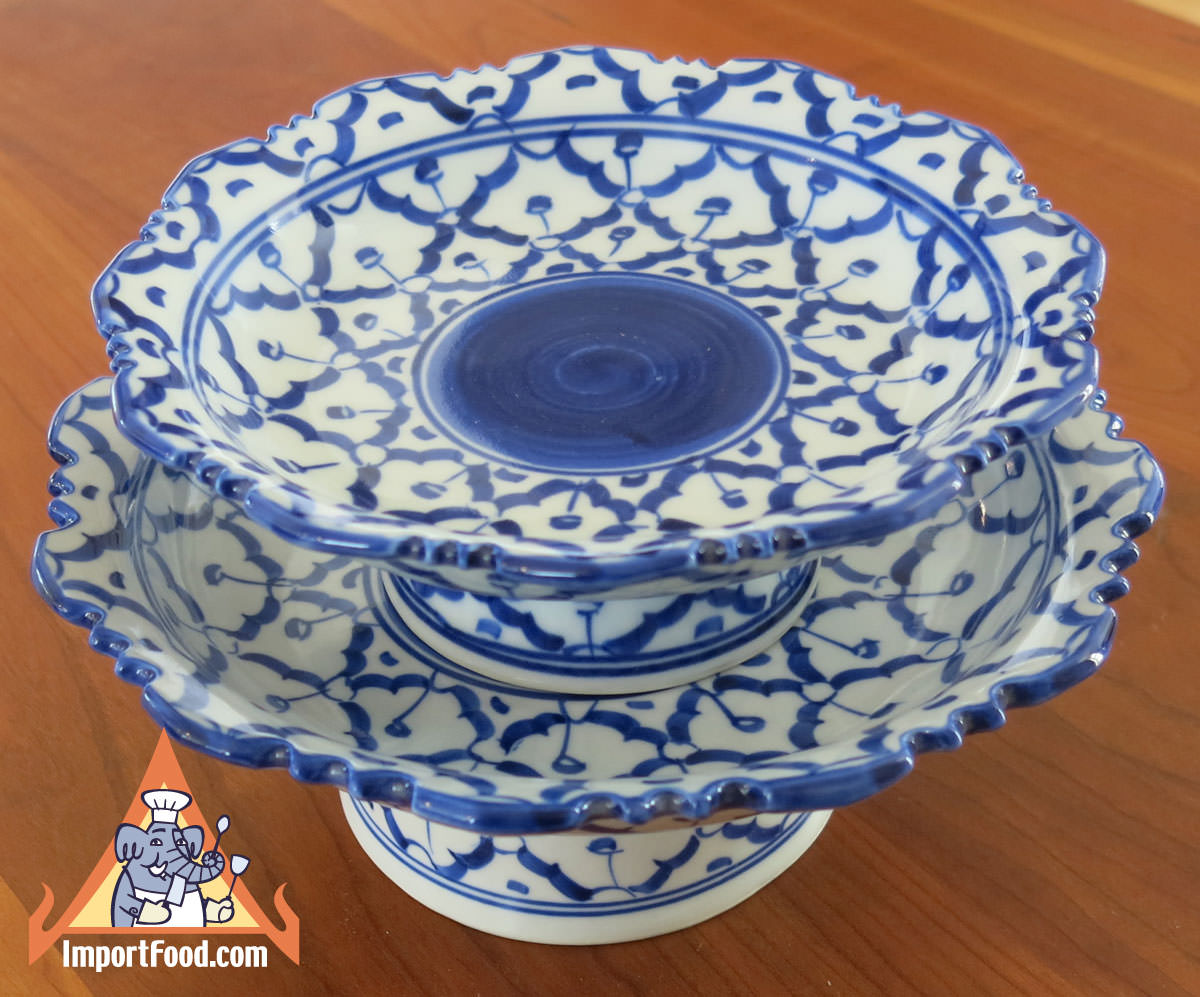 Add to cart
Temporarily Out of Stock

This plate has a unique Thai design, used by Thais extensively as you can see in our reports: how to prepare Thai curry paste and our Thai Street Vendor Video for Panang Moo. Also great for serving hors d'oeurves, sweet candies, or anything you'd like to have served at an elevated level. One of the best-selling items in our handpainted ceramics collection. We offer one size: 7" which is actually 7.25" diameter, 3" tall.
The same plate, without pedestal, is also available.
Vivid blue color and clean white, high quality heavy ceramic. Each piece is painted by hand using a traditional design unique to Thai artisans. You will appreciate the weight of this thick, ultra-high quality dish. Certified for use in micowave or conventional oven, as well as dishwasher-safe. Each piece will arrive in perfect condition as we place a great importance on packing methods.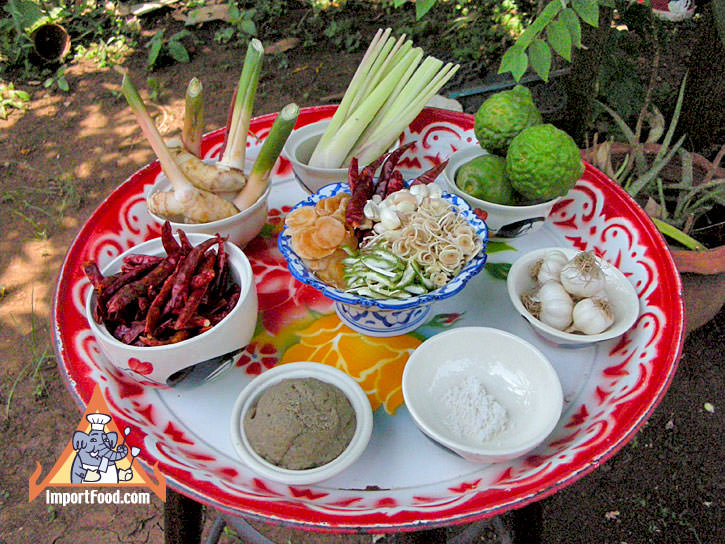 How Thai Curry Paste is Made: Our Step-by-Step Photo/Video Recipe
ImportFood.com has been selling the finest quality pre-made Thai curry paste since 1999. While we recommend packaged curry paste for overall quality and convenience, many people have expressed an interest in making their own curry paste in a mortar and pestle, using fresh ingredients and spices--all of which we have available. With the information on this page you can now make your own Thai curry paste, and we describe the difference between red, green, panang, yellow and massaman curries. Please enjoy the photos and step-by-step video (below) of our cousin Chantana, a chef in Kanchanaburi, Thailand, as she demonstrates how it's done. Note the elegant pedestal plates she uses.
---