Thai Ceramic Spoon, Handpainted
Thai Ceramic Spoon, Handpainted
Add to cart
$5.95

This is a beautiful, traditional Thai soup spoon that's hand painted in the traditional style.
Very elegant spoon has a flat base, and its the perfect size.
This is part of our Thai Ceramic Collector Set
Shown together with:
7" Serving Plate
Lotus Bowl
Every spoon is kiln fired then inspected to ensure that they are absolutely flawless. We only import flawless top grade so you won't see any scratches or flaws of any sort.
The spoons are 6" long, 1 3/4" spoon width, holds 1 tablepsoon. Flat base as shown.
W/ Serving Dish & Lotus Bowl
---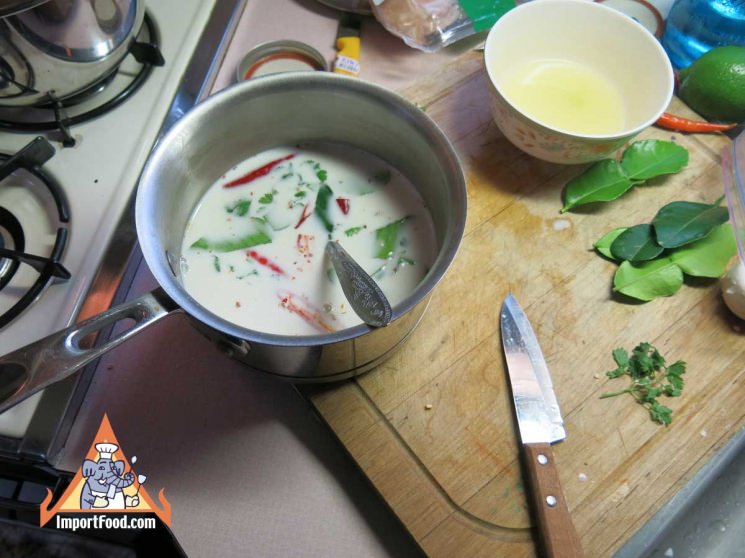 Thai Chicken Soup with Coconut Milk, 'Tom Kha Gai'
This is a mild but spicy chicken soup (it can also be made with shrimp, pork, beef or mushrooms), flavored with the unique flavor of galangal ('kha' in Thai) which creates a heavenly taste when combined with hot chile peppers, coconut milk, lime leaves and lemongrass.
We famously started manufacturing Amazing Elephant All-natural Tom Kha with authentic flavor so be sure to get a few pouches to compare with what you make at home.
---