Thai charcoal barbecue, 12 inch
Thai charcoal barbecue, 12 inch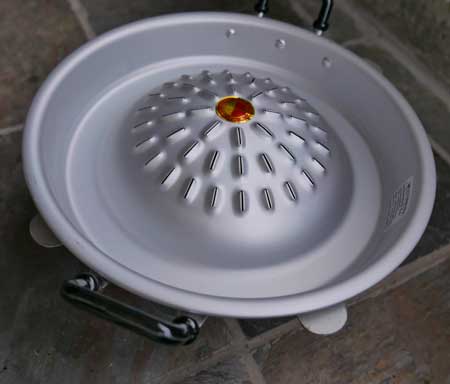 Add to cart
Temporarily Out of Stock

In Thailand this uniquely-shaped, hibachi-style barbeque is known as a Korean grill, and this is becoming very trendy so new improved styles are coming out such as this one we have just imported.
See pictures below taken from our family's home near Bangkok. A company delivered the barbecue, charcoal, and ingredients for a reasonable price. The next day they come fetch the barbecue, clean it and start over again.
Place charcoal briquets in the base, and cook meat on the inverted bowl top. The generous pan below holds juices and soup.
Top is 12" in diameter with convenient handles to easily lift off the base. Made of aluminum, with heavy iron grill to hold charcoal.
Caution: You have to be careful because the base gets hot, so it needs to rest on somethign that won't get damaged by heat. As shown in pictures below, a brick is placed under the barbecue to absorb the heat.
Made in Thailand.