Thai Pocky, Strawberry, 10 Pack
Thai Pocky, Strawberry, 10 Pack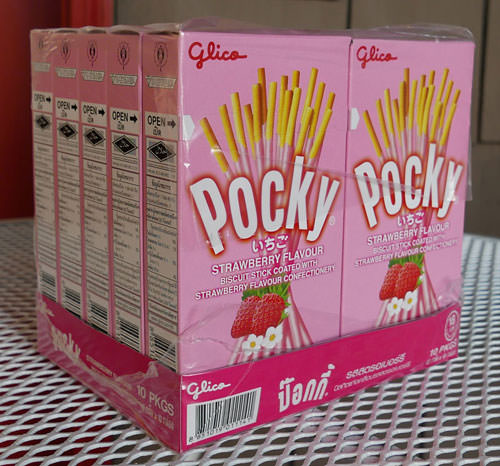 Add to cart
Temporarily Out of Stock

Pocky made in Thailand is a rare treat, as this famous snack is made around the world and most of what we get in USA is from China or Japan.
We have a few cases to offer, just arrived from Thailand. Fresh pack and ready for you to enjoy.
Great price on a bundle of 10 individual boxes. These won't last long.
Each box contains about 25 little biscuit sticks covered in sweet strawberry coating. The box has a clever pull creating a lid that flips back. Thai writing on the box as shown below.
We also offer Thai Pocky Chocolate.