Thai Sugarcane, 42 oz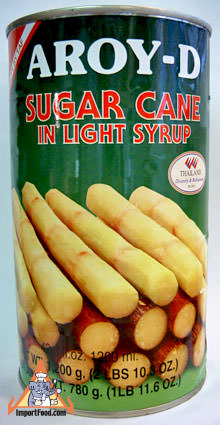 Add to cart
Temporarily Out of Stock

Sugar cane is such a delicious snack, in Thailand it's eaten as a snack like peanuts or sunflower seeds are consumed in America. At sporting events or old outdoor movie theaters you'll see people biting into the cane, chewing up and spitting out the woody part.
This canned sugarcane is even better than fresh-harvest raw sugarcane, because it's packed in water which softens it up a bit. It tastes just like fresh sugarcane though, remarkable flavor.
A delicious way to cook with sugarcane: see our recipe for Thai sugarcane prawns.
This is a large, long can weighing more than 2.5 lbs. Each cane is 5-6" long, and you get 10 or 12 canes per can. Ingredients: sugar cane, water, citric acid. Product of Thailand.





---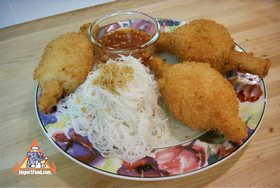 Thai Sugarcane Prawns, 'Goong Pan Oi'
We first discovered sugarcane prawns 15 years ago in Bangkok at a delightful Vietnamese restaurant called Sweet Basil, which is apparently still in business but at a new location.
It's not spicy at all, and the sugarcane adds a nice touch of sweetness to the prawns. Aside from the wonderful taste of this recipe, just the unique appearance of prawn cakes on a sugarcane stick is enough to make your friends marvel at your cooking prowess. We know you'll like this special recipe if you give it a try.
---