Zebra Stainless Bowl w/ Lid, 6"
Zebra Stainless Bowl w/ Lid, 6"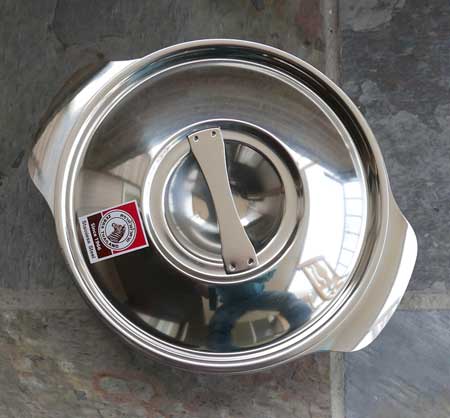 Add to cart
$14.95

Another premium quality product from Zebra that will last a lifetime of constant use.
The bowl is 6" wide, and has a 2.5 cup capacity. There are handles on the side of the bowl, and a nice lid on top. 100% stainless steel, relatively thick, made of uncompromising quality. It's worth every penny.
The lid has a very well designed handle--turn it over and use it as a sauce dish. See pictures.
This is for general use around the house, in a restaurant, or whatever you may need it for. We took one camping and it worked great on the camp stove.
Made in Thailand.