Thai coconut cream, Savoy Preservative Free 14 oz can
Thai coconut cream, Savoy Preservative Free 14 oz can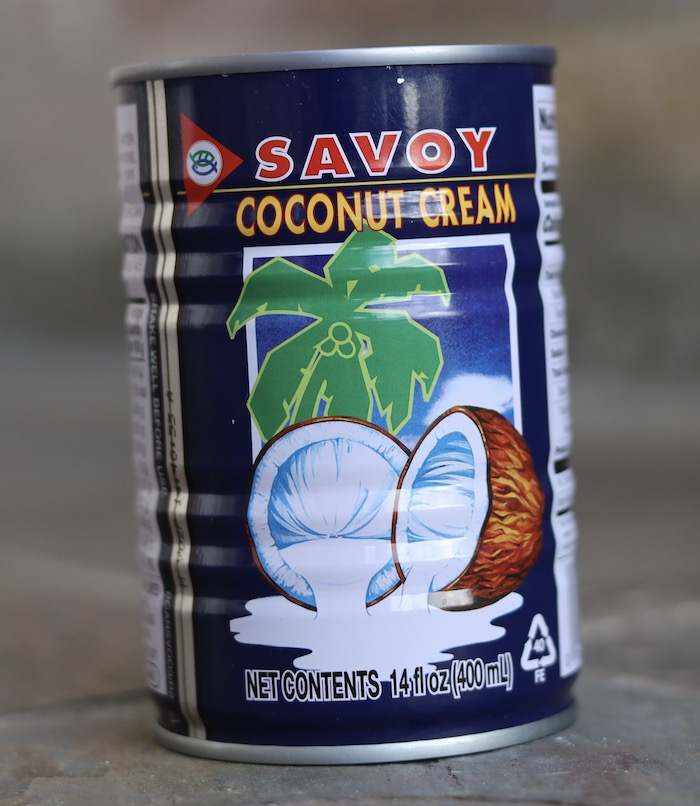 Add to cart
$3.39-14oz can

The brand Savoy is reserved for coconut cream, the same company as Aroy-D brand coconut milk. Coconut cream is a top choice for bakers of any dessert recipes that call for coconut milk, and we love coconut cream in khanom krok (see recipes below).
This canned coconut cream is all natural and has no preservatives. Ingredients: coconut extract 70%, water
We recommend adding Savoy to Tom Yum Soup - See Our Review Here
What is the difference between coconut milk and coconut cream? Not a great deal in terms of flavor and appearance. At first sight coconut cream looks less 'creamy' than coconut milk. But coconut cream contains less water, and more fat. Also, coconut milk separates over time creating a mix of thick cream separated from the water, so you usually need to stir coconut milk together before using it. With coconut cream, there is more consistency, it's smoother, and doesn't separate into chunks of cream.
Ingredients: coconut extract 70%, water 30%.
Product of Thailand.
---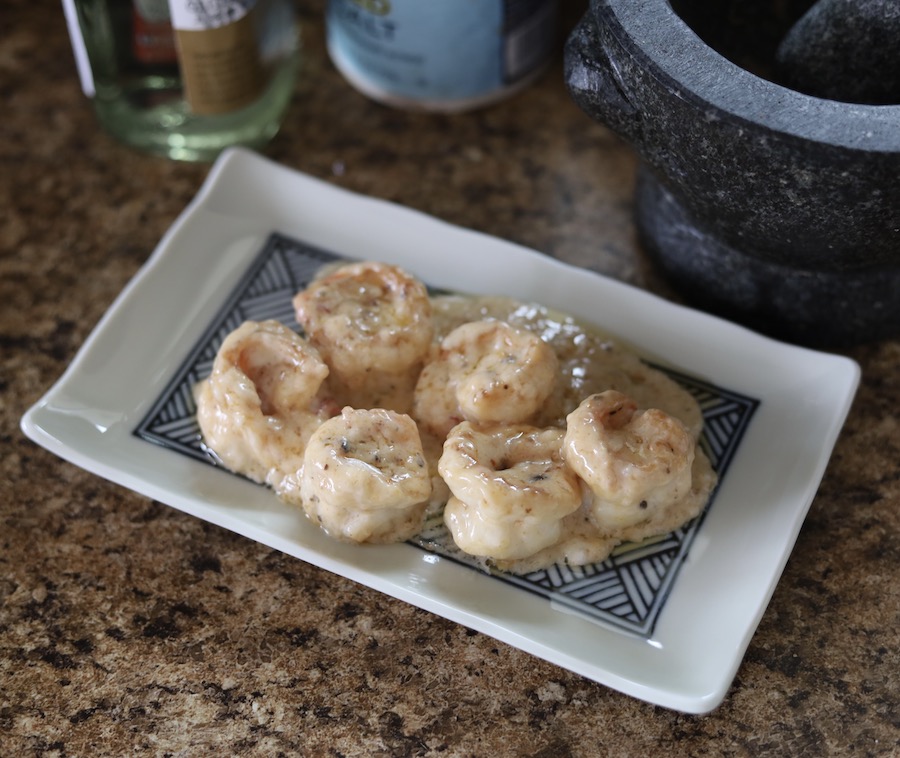 Thai Coconut Shrimp
Our coconut shrimp recipe made with all natural coconut milk, sweetened and simmered then poured over large shrimp that we prepare two different styles - 1/fried in butter, and 2/deep fried in oil in tempura batter. We love both styles and highly recommend this recipe.
---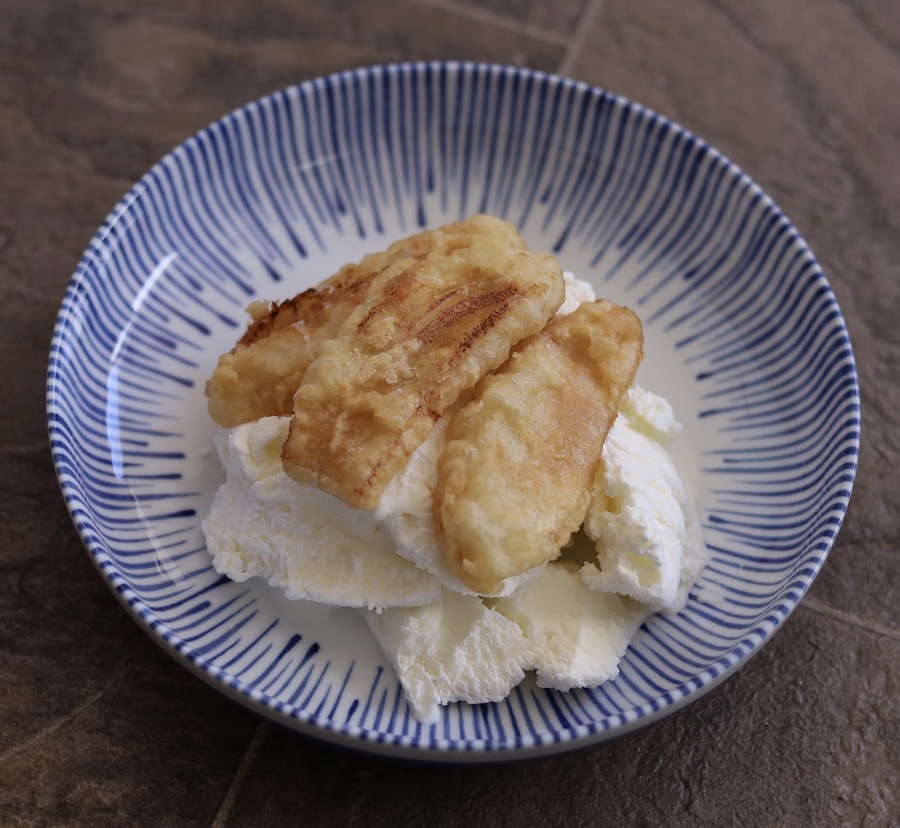 Thai Crispy Fried Bananas Over Ice Cream
These fried bananas were a smash it at a recent weekend get-together; everyone wanted to know the recipe.
---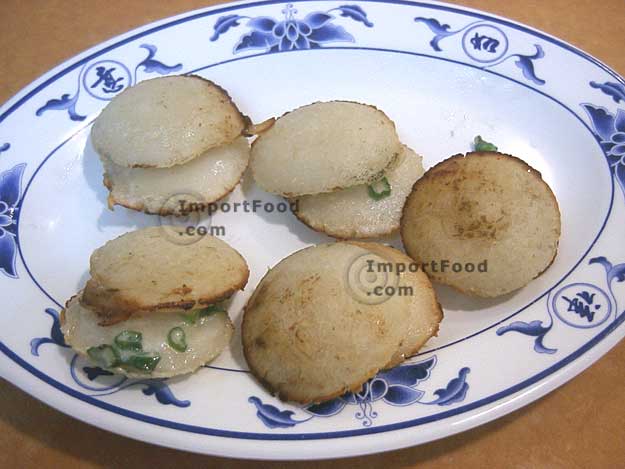 Thai Coconut Pudding, 'Khanom Krok'
Kanom Krok is a special coconut pudding that's unique to Thailand, often prepared on the street-side by vendors who make it to order (see our street vendor video below). There are different minor variations, depending on the chef, and it's always prepared in a cast iron kanom krok pan, which we offer.
Usually the pan is placed directly over charcoal in a round clay oven same as our Tao Burner (see photos below), but the pan works fine on a gas range or electric stove-top. We recommend making sure the pan is thoroughly heated but over medium (not high) heat.
---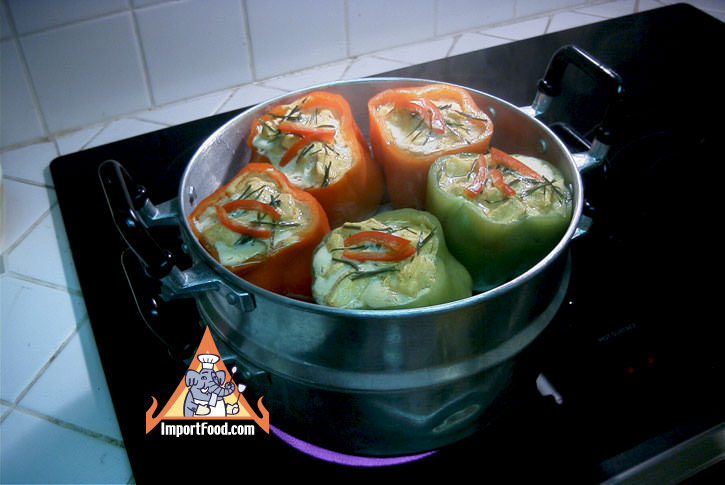 Thai Fish Custard, 'Hor Mok'
Hor mok is an elegant recipe full of rich flavors that represent all of what we love about Thai food. This heavenly combination of fish, red curry paste, kaffir lime leaves, sugar and coconut cream is one of our all time favorites.
See the video below left, filmed in Thailand, for a purely authentic version. Also see our feature story showing a street vendor prepare hor mok with horseshoe crab.
To make it in an American kitchen, some simple modifications yield the same fantastic result. We like to use green bell peppers as the "cups", and we like to use either cod, salmon, or tilapia for the fish. Feel free to experiment with fish of your choice. Always steam hor mok, the stacked steamer works perfectly.
---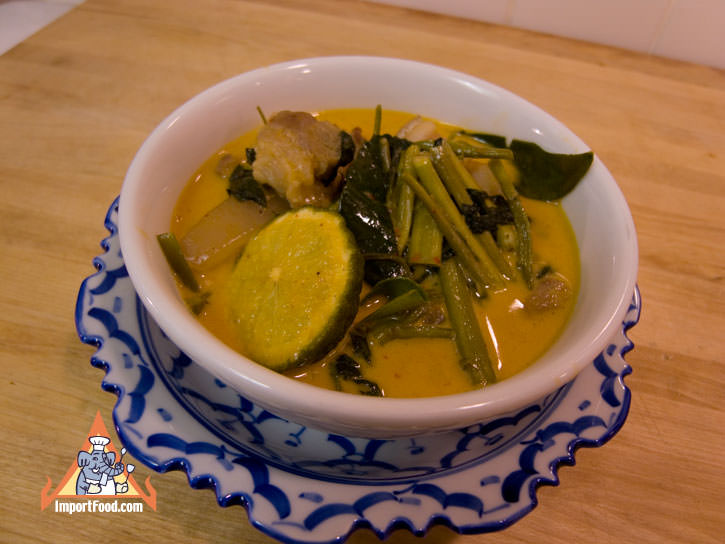 Gaeng Tay Poe
This delicious recipe is unique because it uses the whole kaffir lime fruit, which is uncommon in Thai curry. It's one of our family favorites. Gaeng Tay Po has wonderful crossover appeal for people who might come from a European-American background. The citrusy flavor, combined with the gentle and sharp flavor of kaeng kua, and the emphasis on using healthy crispy greens, all create a very satisfying meal. This should be a best seller at most Thai restaurants, perhaps it just hasn't yet caught on. Try to use the real morning glory (see photo and comment below, called Pak Boong in Thai).
Tay Po refers to the fish that was used in the past for this recipe, pangasius lamaudii (black-ear catfish), but the fish has such a strong smell that nowadays people use belly pork.
---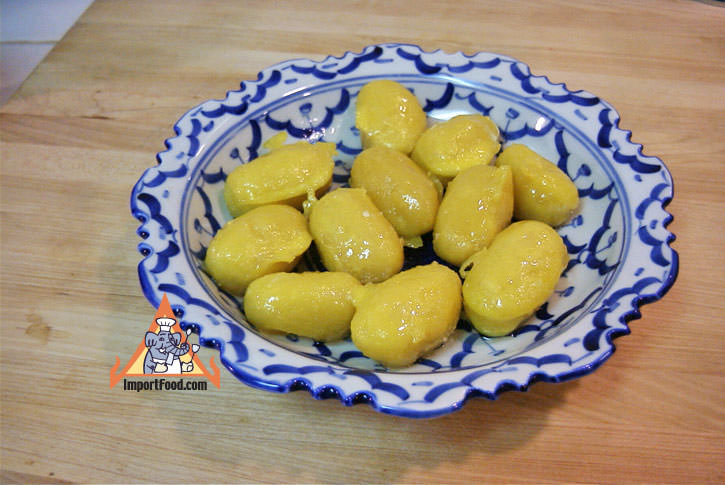 Jackfruit Seed Dessert, 'Met Khanoon'
Met Khanoon is a very sweet, delicious dessert that was likely introduced to Thailand by Portuguese explorers. Typically made in a brass wok. The taste is heavenly. Met Khanoon means "seed of jackfruit" which is what it resembles. A tradition is to have met khanoon at Thai weddings. Met Khanoon symbolizes that whatever bride and groom do in life, they will have the support of others, and never lose sight of their dreams.
---