Thai Lays Potato Chips, Crab Curry, 75 gram
Thai Lays Potato Chips, Crab Curry, 75 gram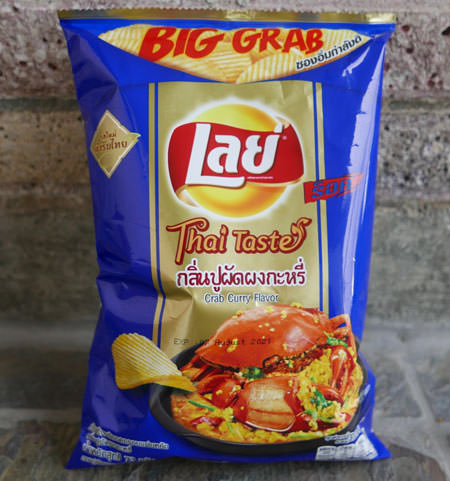 Add to cart
Temporarily Out of Stock

Lays Thailand consistently adds unique flavors to the classic potato chip, often tourists love them and add a few bags to their suitcase because there's no distribution of these flavors outside of Thailand.
Here's the newest arrival, Crab Curry.
The chips are cut nice and thick, as shown below. .
The potato chip itself is exactly the same as you expect from Lays, it's the flavor added that brings extra enjoyment.
You get a 'Big Grab' 75 gram package, a lot more than the 48 gram package as our other potato chips.
Product of Thailand.
Our selection of lays thailand potato chips