Thai Lays Potato Chips, Popcorn Mix, 46 gram
Thai Lays Potato Chips, Popcorn Mix, 46 gram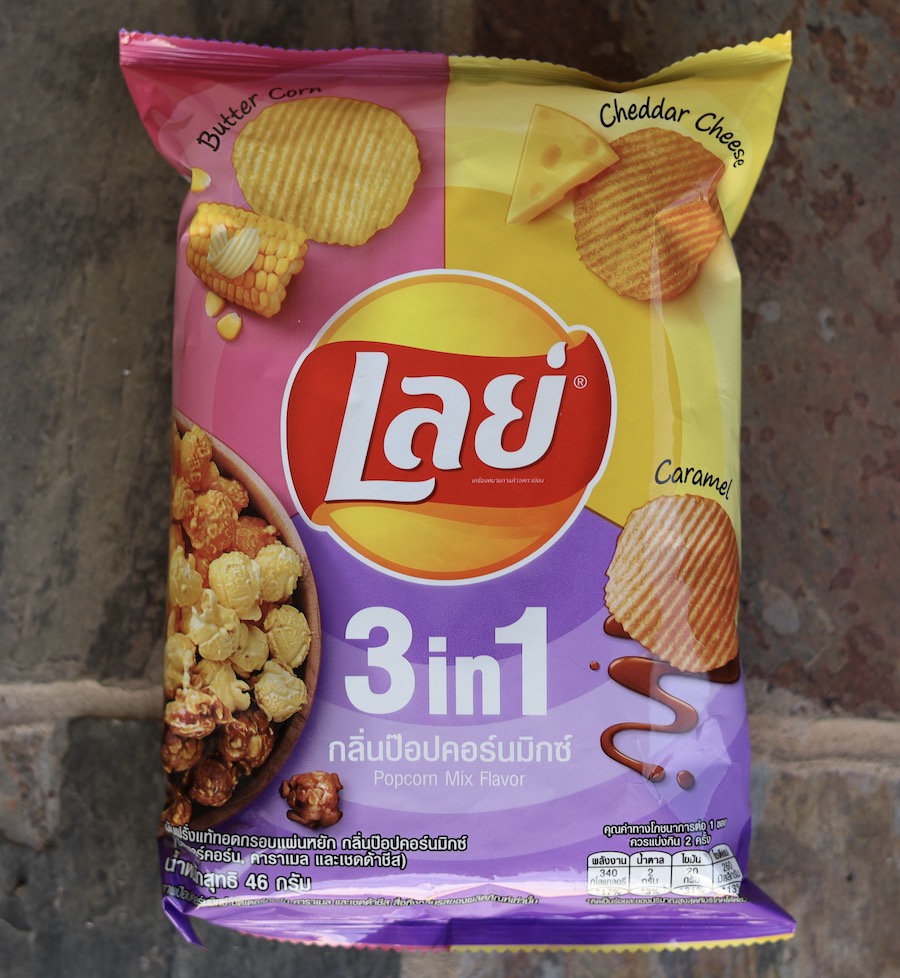 Add to cart
Temporarily Out of Stock

Here's a new flavor we just got from Lays Thailand - Popcorn Mix.
The most exciting flavor profile from Lays, in our opinion. Each bag has chips with three different flavors. So you get inside each bag:
1/ Butter Corn flavor chips
2/ Caramel flavor chips
3/ Cheddar cheese flavor chips
The chips themselves are 'Lays Rock(R) Ridged'.
We offer several Lays Thailand flavors, see below.
You get a basic 46 gram package.
Product of Thailand.
Our selection of lays thailand potato chips