Thai Lays Potato Chips, Grilled Prawn and Seafood Sauce Flavor, 48 gram
Thai Lays Potato Chips, Grilled Prawn and Seafood Sauce Flavor, 48 gram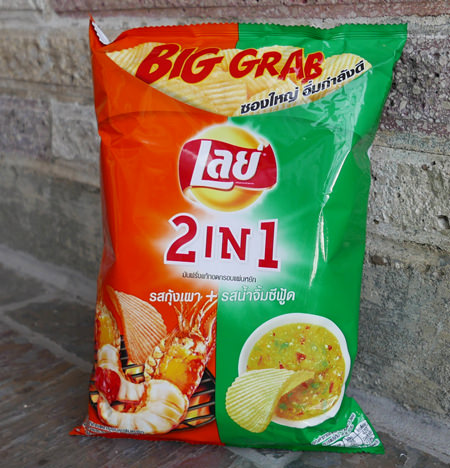 Add to cart
Temporarily Out of Stock

This was the first Lays Thailand potato chip we got last year, and it sold out quick. We just got another shipment and don't expect it to last long.
Lays Thailand consistently adds unique flavors to the classic potato chip, often tourists love them and add a few bags to their suitcase because there's no distribution of these flavors outside of Thailand.
We just got a fresh shipment of Lays Thailand '2 in 1', a brand new flavor also called grilled prawn and seafood sauce.
We also offer three other Lays Thailand flavors:
Sweet Basil
Miengkam
Green Curry
Salted Egg

The potato chip itself is exactly the same as you expect from Lays, it's the flavor added that brings extra enjoyment.
You get a 48 gram package.
Ingredients: potato, palm oil, seasoning, msg.
Product of Thailand.
Our selection of lays thailand potato chips