Fresh Tom Yum Kit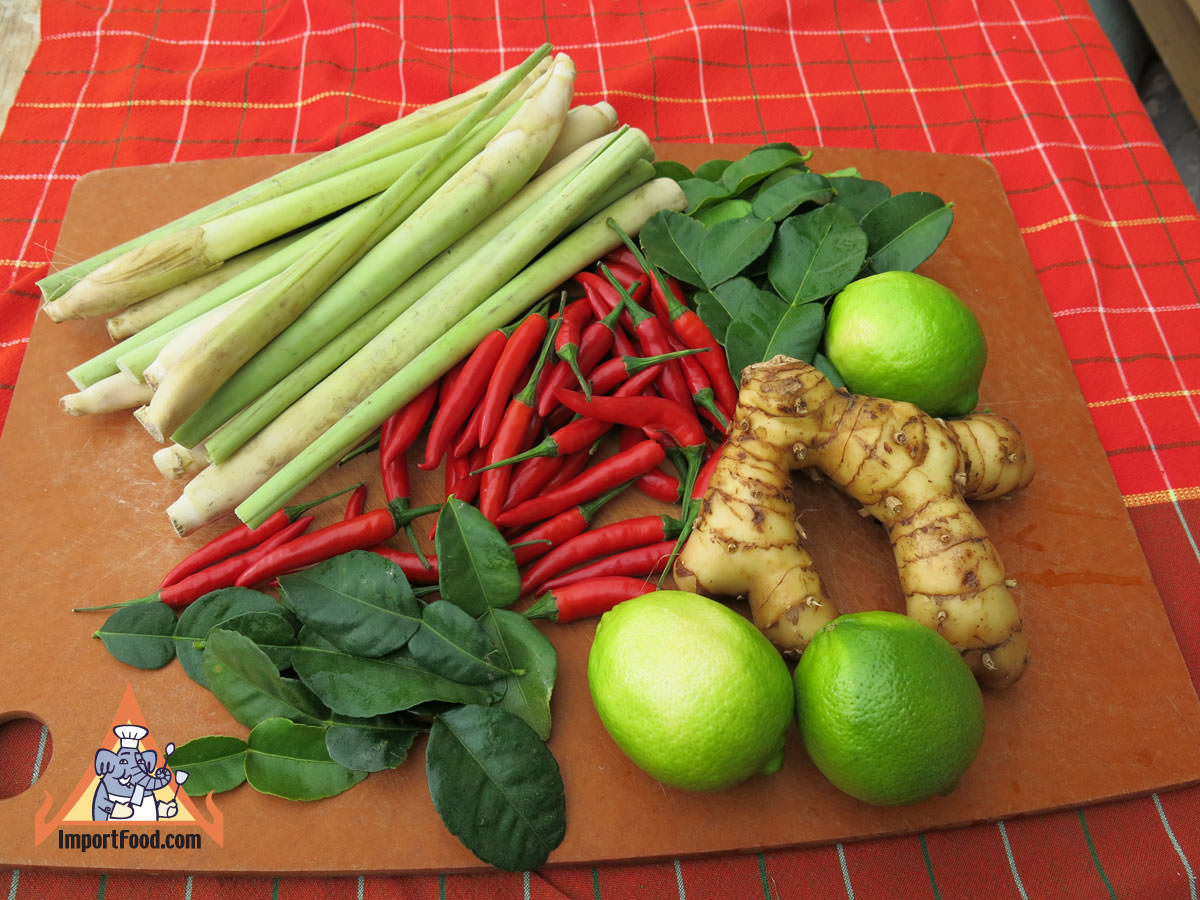 Add to cart
$29.95-Fresh Tom Yum Kit via Fedex 2 Day

At most morning markets in Thailand, and even in local neighborhood 7-11 shops, a "Tom Yum Kit" is sold containing a handful of lemongrass, galangal, chiles, lime leaves, and if you're lucky a lime or two. Sold in a plastic bag, ready to take home and cook up your own tom yum soup.
Here we have a nice variety of excellent quality fresh Thai herbs shipped to you via 2 Day Fedex for a really great price. It's not too common that in the middle of winter we have such an abundance of great quality fresh tom yum ingredients.
You get 8 stalks of fresh lemongrass, a handful of fresh red Thai chiles (about 6 oz), a handful of fresh lime leaves (at least 1 oz, about 40 leaves), a small chunk of fresh galangal (4-6 oz), and three fresh limes. We will usually have either green or a mix of red/green Thai chiles, not all red.
You can't find a better deal anywhere.
See our video from a "railroad chef" for a nice short tutorial on how to make fresh, extremely tasty tom yum in minutes using these essential ingredients.
Suggest you add a White Label Tom Yum as well.
Ships immediately via Fedex 2 Day. Checkout with Ground and we upgrade to 2 Day at no extra charge.
---