Essential Thai Pantry Set
Essential Thai Pantry Set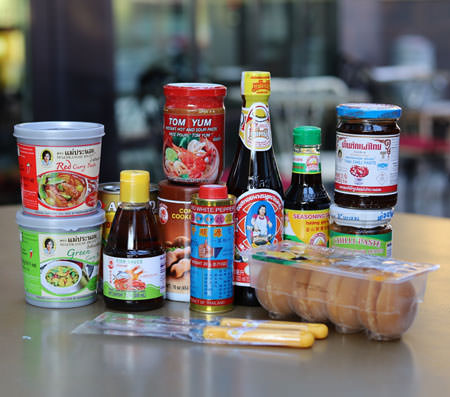 Add to cart
$69.00 ($85 Value)

Our most popular and essential Thai pantry items in a complete kit at a great price Prepare dozens of authentic Thai recipes.

We also offer this kit with 5# Thai jasmine rice.
Included are one of each (in photo left to right):
Green Curry Paste, Mae Pranom
Red Curry Paste, Mae Pranom
Tom Yum Soup, Aroy-D
Fish Sauce, Cock
Tamarind Concentrate
Tom Yum Paste
Thai Pepper Powder
Oyster Sauce, Mae Krua
Gold Mountain Soy Sauce
Palm Sugar
Chilli Paste with Sweet Basil Leaves
Prik Pao, Mae Pranom
Two Kiwi Thai Knives
All Made in Thailand.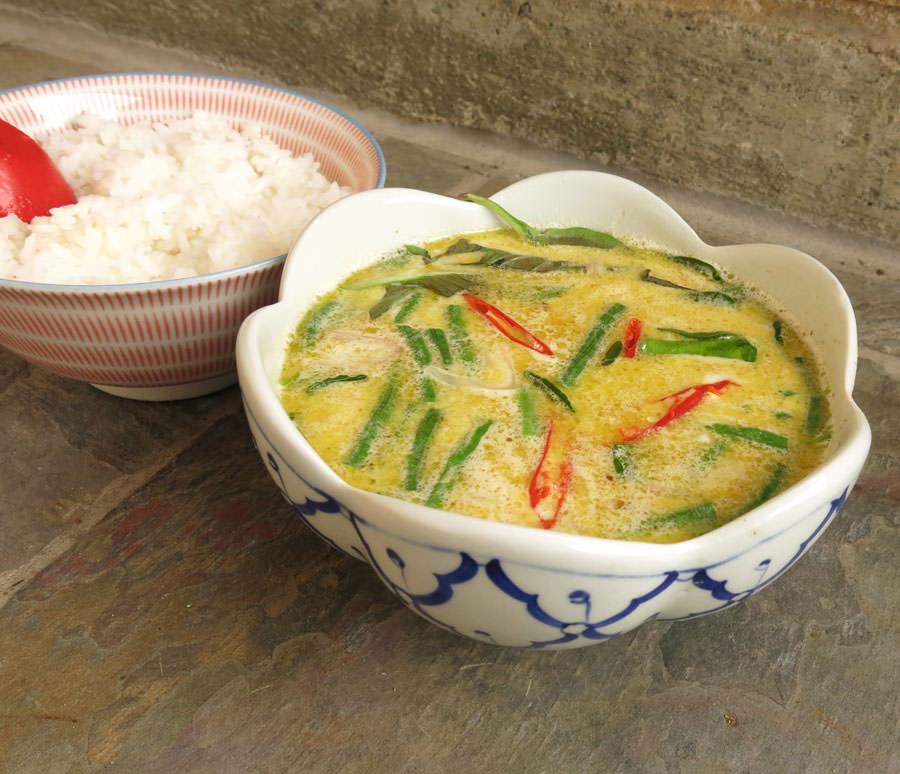 Thai Green Curry Chicken - Mae Pranom
We made this using our new premium quality, all-natural green curry paste from Mae Pranom. It turned out perfect, perhaps better than you might expect you could do in your own kitchen. Using the best coconut milk, high quality organic chicken, our elegant palm sugar this is better than what we've enjoyed in retaurants. It's all in the ingredients,
---