Maggi Seasoning, Germany, 6.7 oz bottle
Maggi Seasoning, Germany, 6.7 oz bottle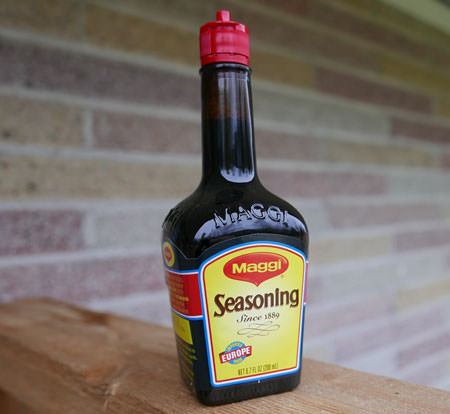 Add to cart
$8.69-6.7oz

This is highly-sought Maggi for the European market, made in Germany. Packed in a most attractive glass bottle with MAGGI letters embossed on front, and a sophisticated cap that ensures just the right small amount comes out.
European formula tastes very similar to the Asian Maggi but you notice slightly darker, thicker, smokier hints. Within the Asian community this version is quite popular but it's a few dollars higher per bottle. We don't get it very often and this is nearly our cost. We highly recommend you try this seasoning sauce.
We also offer Asian Maggi Seasoning.
A few drops adds a unique flavor to just about anything. A little goes a long way--experiment with it.
Maggi is popular around the world, used in a wide variety of recipes notably to flavor eggs and soups. The label says "Improves the tates of soups, sauces, salads and vegetable dishes. A few dashes are sufficient."
In Thailand, a lot of street vendors will use the equivalent "Golden Mountain Sauce" instead because it costs less.
We use Maggi to flavor the eggs in our popular Isaan-style snack Grilled Thai Sticky Rice with Egg, 'Khao Jee' (see recipe below).
Ingredients: water, salt, hydrolyzed wheat protein, msg, sugar, acetic acid, disodium inosinate, artificial flavor.
Product of Germany.
---
We recommend this product in the following Thai recipes: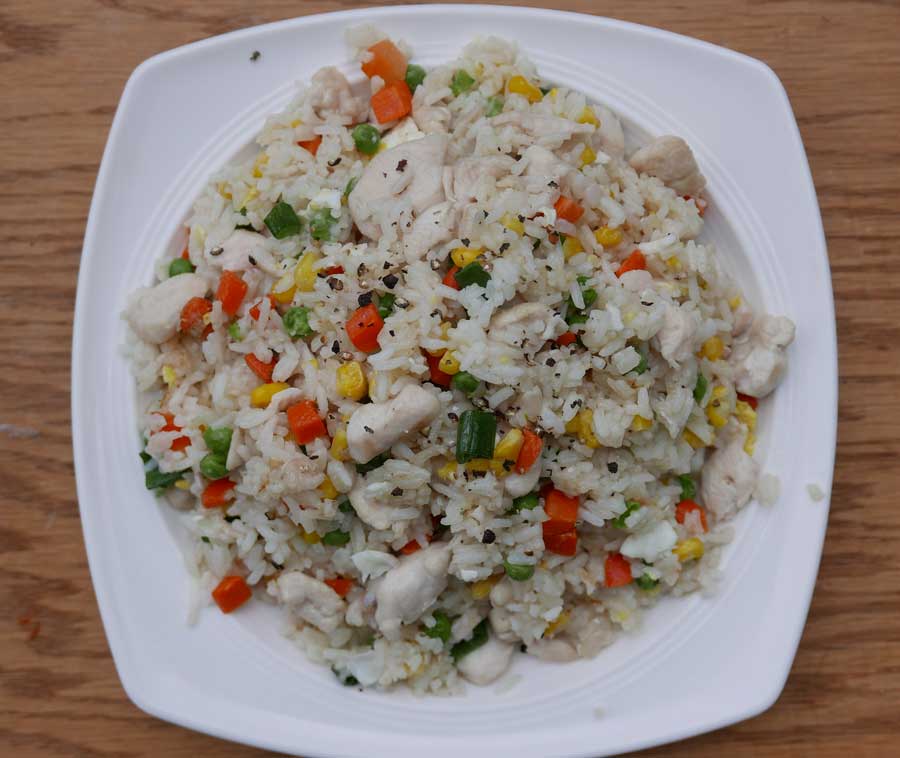 Back to Basics Fried Rice
Fried rice that everyone loves and curiously few know how to make. Here we break it down into just a few basic steps. With a bit of practice this is easily mastered.
---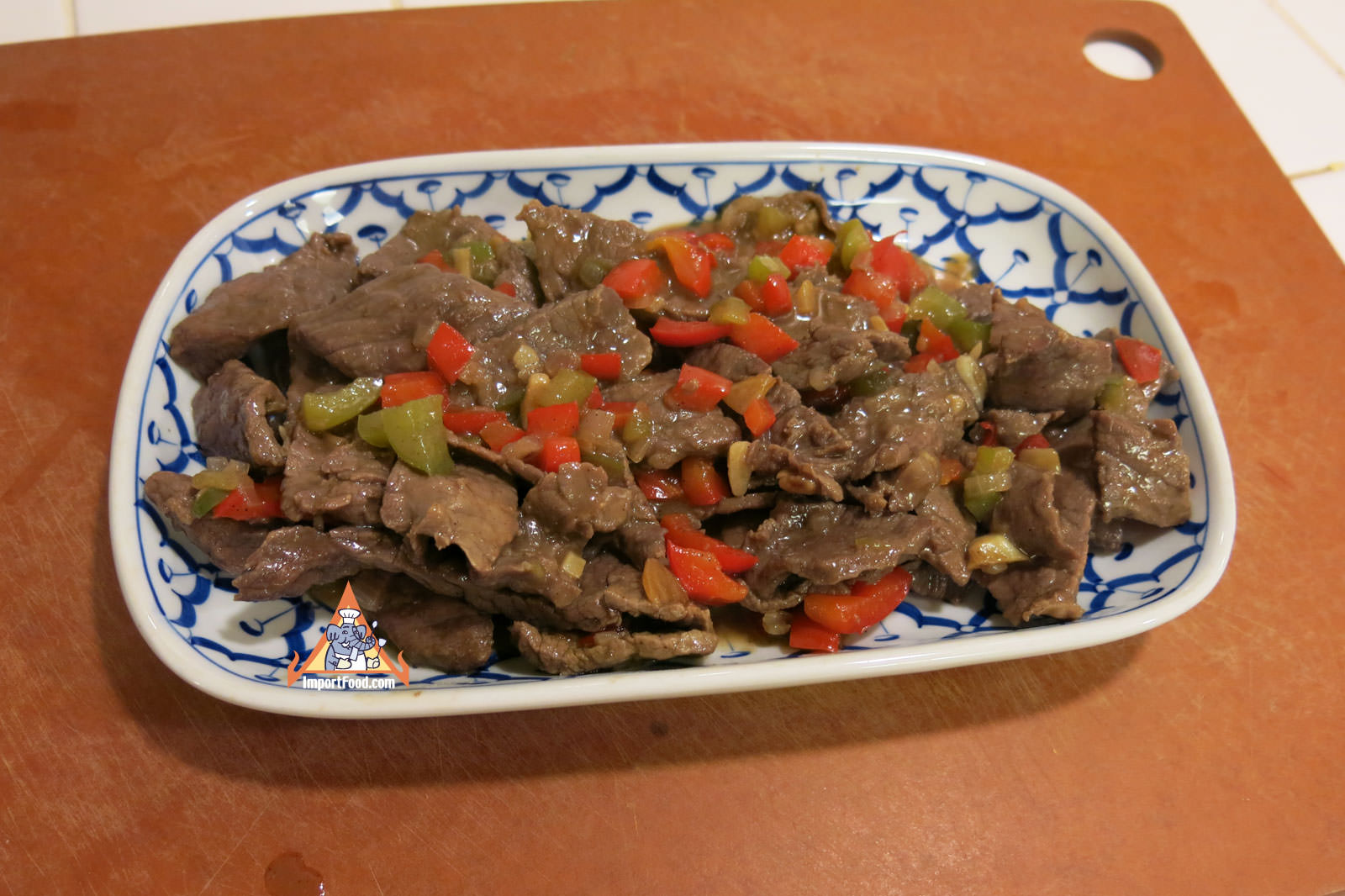 Thai Pepper Steak, 'Neua Pad Prik'
This is a Thai version of "pepper steak", prepared using Thai ingredients. Thai pepper powder and sesame oil combine with sweet peppers to create this tender steak stir-fry. We used top round steak which worked great.
---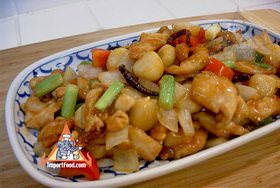 Thai Cashew Chicken, 'Gai Pad Med Mamuang Himaphan'
One of the more popular dishes on the menu in Thai restaurants in America but also Thailand. This recipe is time-consuming but the result is spot-on perfect.
The finest cashews in the world are grown in Thailand, mainly on the island of Phuket. Mamuang himaphan means cashew nut but there is an interesting translation. Himaphan's original meaning refers to the Garden of Eden, and the cashew nut looks like a small mango. The resulting pun can mean "mango of paradise", suggesting culinary heaven. We use regular refined white sugar for simplicity but you may use palm sugarfor a more succulent flavor.
---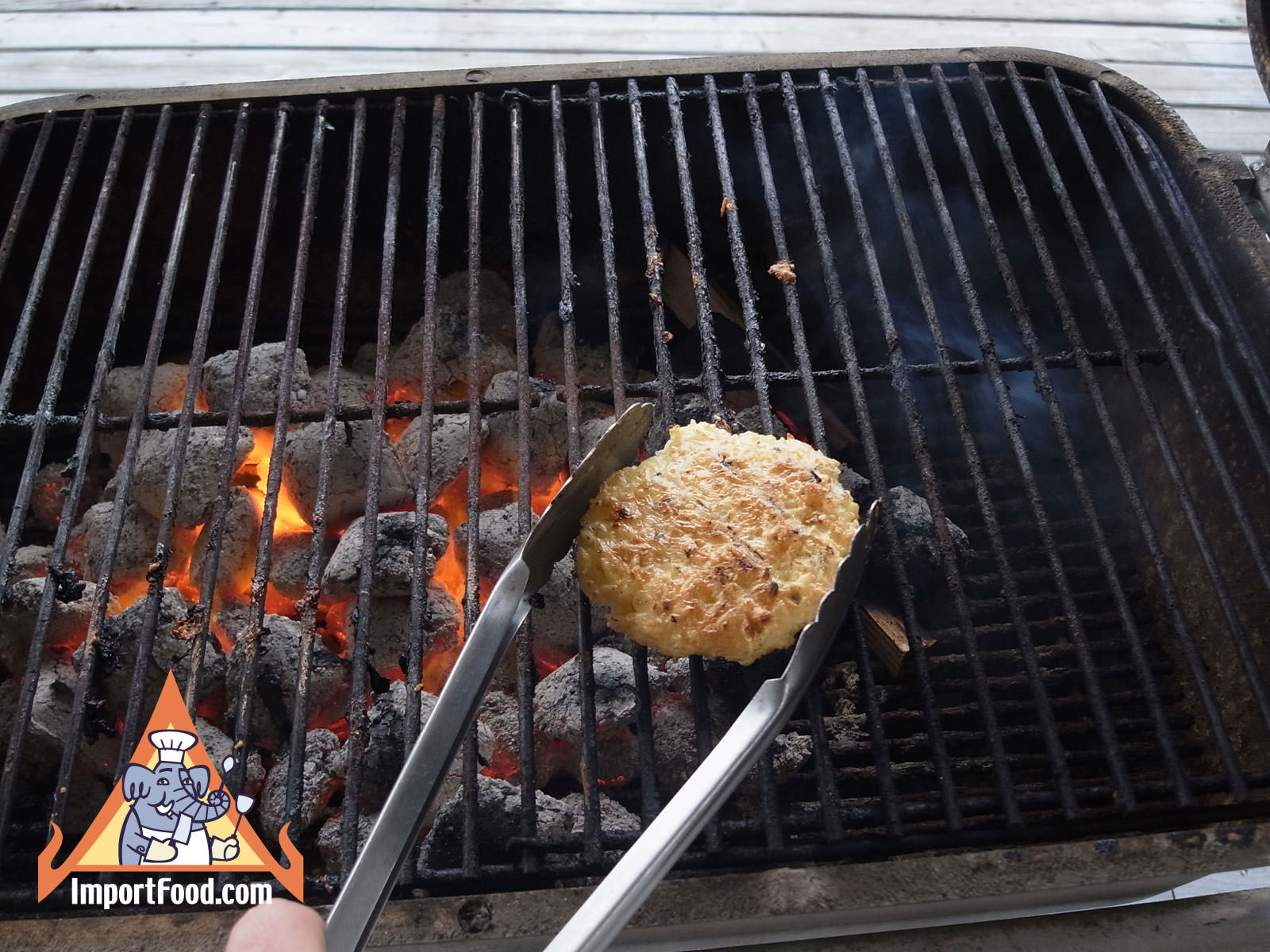 Grilled Thai Sticky Rice with Egg, 'Khao Jee'
This is a popular Northeastern Thai (Isaan) style snack. An exciting and new discovery for people in Bangkok but it's easy to find in Isaan. We know a street vendor in Bangkok that prepares it perfectly, shown in pictures below. The finished result is a snack that's perfectly crunchy on the outside, has a touch of smokey flavor, and a soft inside. Khao Jee can be enjoyed alone, and it also goes great with barbecue pork or moo tod
---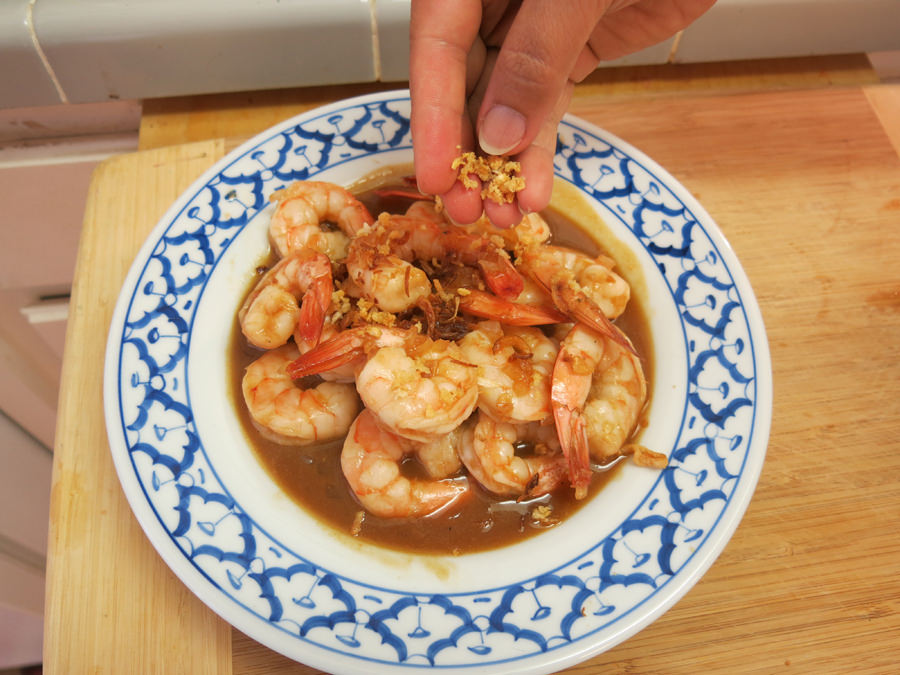 Stir-Fried Tamarind Shrimp, 'Goong Pad Nam Makham Piek'
A very simple but elegant dish, serve with freshly steamed jasmine rice and enjoy this slightly sour, mildly spicy shrimp.
---