How to Peel and Slice Fresh Mango

How to Peel and Slice Fresh Mango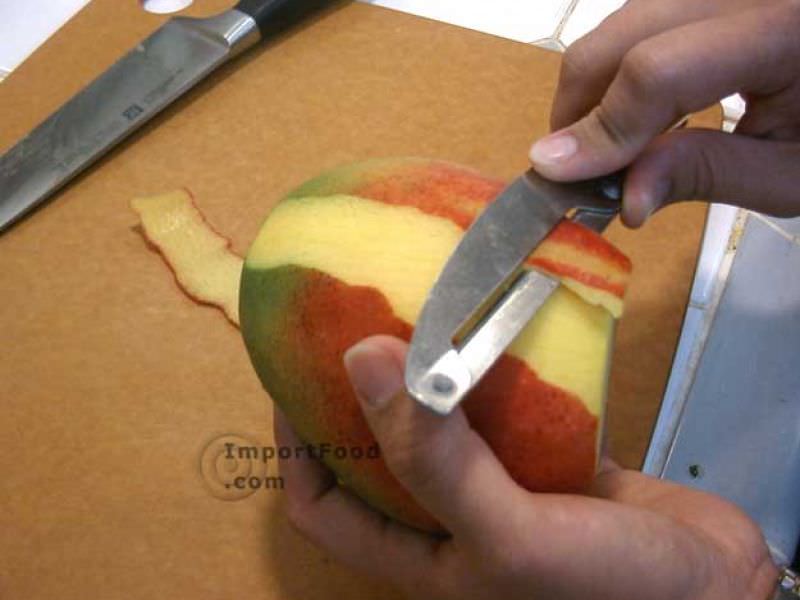 Here we offer a feature on how you can peel and slice a mango in the typical Thai way.
This isn't the only way to prepare a mango, you can often see street vendors in Thailand whacking a peeled mango with a cleaver while slowly spinning it.
These are the hard, unripened sour mangoes, such as mamuang radt ("rhinocerous mango"). See our Thai Street Vendor Video: How To Shred Sour Mango for Som Tum.
Method for How to Peel and Slice Fresh Mango
Use a peeler to remove the skin
Set upright on flattened base with end pointed away just as shown slice down right of center
Slice again left of center discard hard seed
Serve on dish with sticky rice and sweet cream topping

Reviews