Lemongrass Beef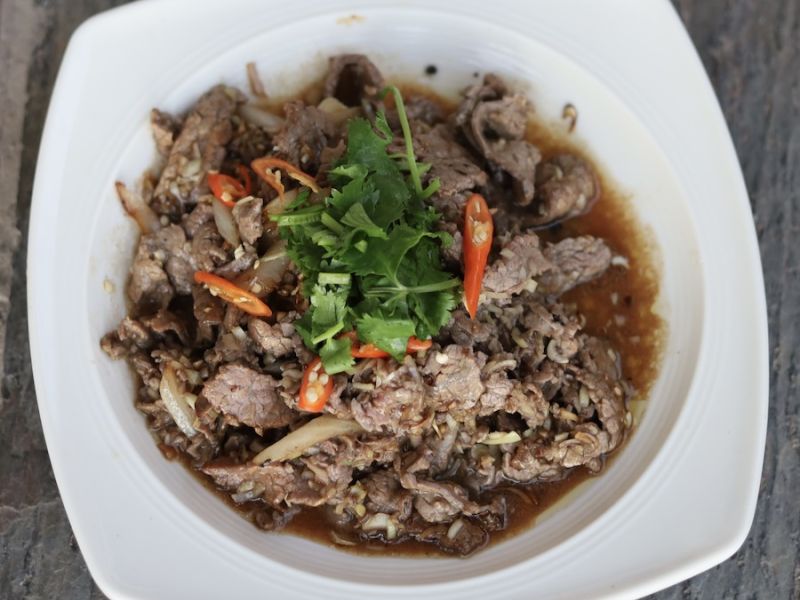 Prepare fresh lemongrass beef in minutes; a healthy recipe with a nice aroma and lovely citrus flavor. Chop your lemongrass finely as shown, and cook it quickly over medium/high heat.
Method for Lemongrass Beef
Slice the flank steak thinly and put into a bowl, then chop your fresh lemongrass as shown in photo and mix the lemongrass into the beef.
Add fish sauce and oyster sauce, more or less as preferred. Pound black pepper in a mortar & pestle and add that to your beef.
Sprinkle a bit of sugar over the beef, along with a touch of MSG (optional).
Heat some oil in a frying pan over medium/high, then add crushed garlic, sliced onion, and fry briefly until fragrant then add beef. Stir-fry for just a minute or two, as this cooks quickly, then transfer to a plate and garnish with fresh Thai chilli pepper and cilantro. Serve with Thai jasmine rice. Enjoy!

Reviews