Thai Green Curry with Chicken & Eggplant, 'Gaeng Khiao Wan Gai'

Thai Green Curry with Chicken & Eggplant, 'Gaeng Khiao Wan Gai'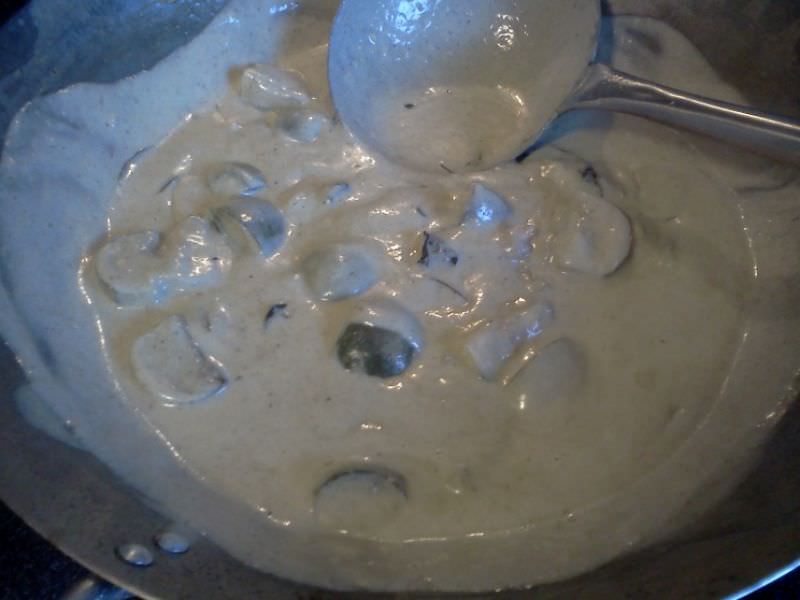 This recipe highlights the delicious Thai mini eggplant and it's a common recipe throughout all provinces of Thailand. It's easy to prepare, and almost always made with chicken & served with jasmine rice. Translation: Gaeng = spicy soup, khiao = green, wan = sweet, gai = chicken. We like to make it with lots of chicken so it's a hearty meal.
Also note we also have a similar green chicken curry recipe here.
Method for Thai Green Curry with Chicken & Eggplant, 'Gaeng Khiao Wan Gai'
In a wok, heat the oil and fry the curry paste for one minute. Add coconut milk and bring to a boil. Add chicken, eggplant and kaffir lime leaves. Season with fish sauce and sugar. Keep on medium heat until chicken is cooked, then add basil and chile peppers. Serve with freshly-steamed Thai jasmine rice.

Reviews