Massaman Beef - Classic Thai Style

Massaman Beef - Classic Thai Style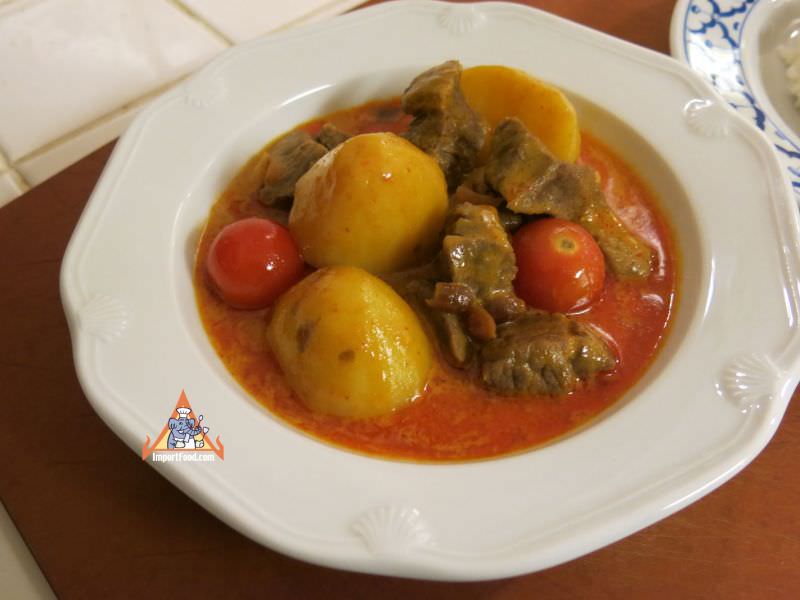 Massaman cooked slowly with tender beef is one of our personal favorites, and many people who call us to order mention that they love massaman beef. Here's a masterpiece recipe that is easy to make and you just can't go wrong. We like to use tri tip steaks, and the small yellow "baby" potatoes. You might also be interested in our instant massaman which is easy to make and tastes very good.
Method for Massaman Beef - Classic Thai Style
Peel potatoes, and cut in half.
Put 1/2 of coconut milk into a pan, over heat medium/high heat, and bring it to a boil Add curry paste slowly, blending while the milk is boiling. After the curry paste is fully incorporated, reduce heat and add beef. Add fish sauce, palm sugar, tamarind, potato, peanut, onion, about half of the tomato, then add the balance of the coconut milk. Cover, let it simmer for an hour. Add the few remaining tomatoes, and serve with jasmine rice. Enjoy!
We like to use tri tip steaks

Reviews