Stir-Fried Squid in Chile, 'Plamuk Pad Namprik Pao'

Stir-Fried Squid in Chile, 'Plamuk Pad Namprik Pao'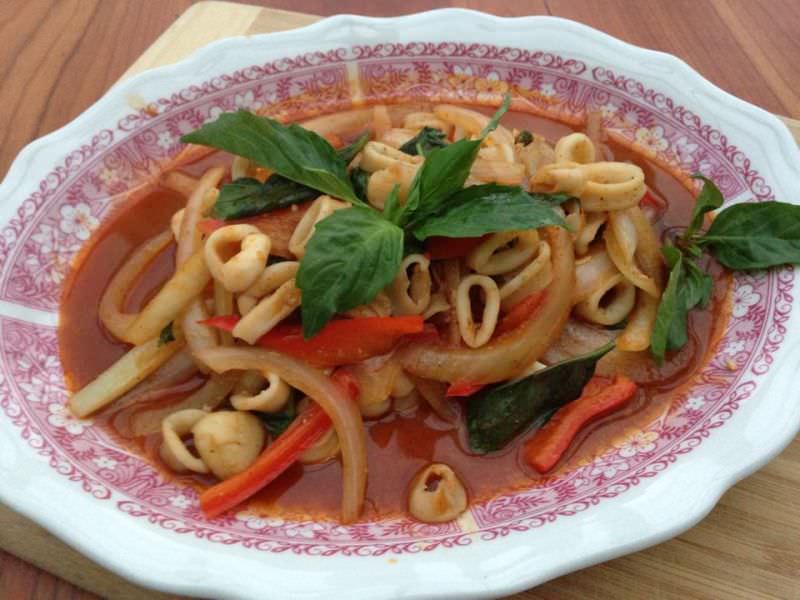 Roasted chile paste, or "prik pao" is one of Thailand's most common staple food items, and we're certain you'll enjoy this distinctive recipe.
Method for Stir-Fried Squid in Chile, 'Plamuk Pad Namprik Pao'
Heat oil in a wok Add squid and onion together, saute until cooked. Add chile in oil, soy sauce, green onion and stir fry. Serve with Thai jasmine rice.

Reviews