Sour Bamboo Seafood Tom Yum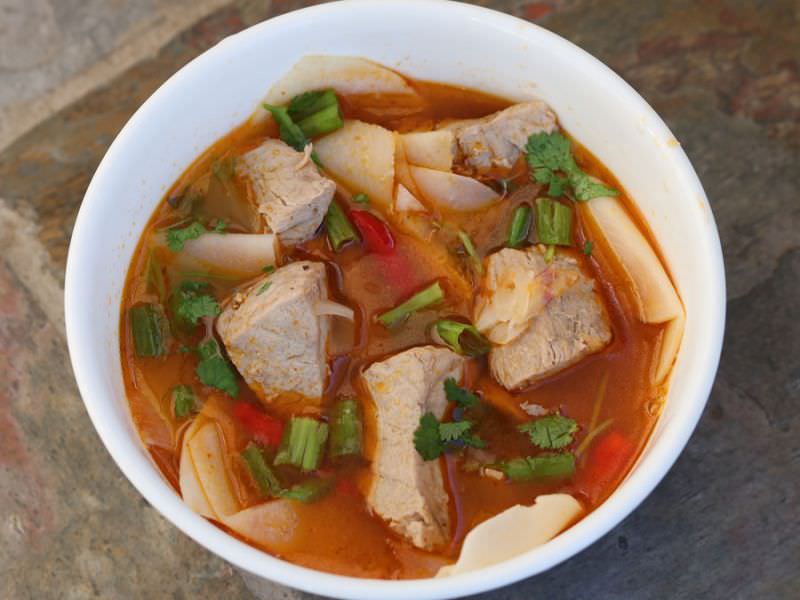 Sour bamboo is one of our most consistent selliers. Here's a stellar, simple soup with very distinct bamboo flavor. Use the freshest seafood you can find, and be sure to use pickled red chilli peppers. Such a delicious and healthy result.
Method for Sour Bamboo Seafood Tom Yum
Start by cutting up your seafood. We used fresh tuna loin but other fish work fine.
Rinse bamboo thoroughly in cold water and set aside.
Fry shallots in a bit of oil then, before they get crispy, transfer to a pot and add the cut seafood on top. Add black peppercorn then the bamboo and red chilli peppers.
In a separate pot, warm up two cups of water until just before simmer, then add that into the seafood/bamboo pot. Gently stir in the tom yum paste, and bring to a boil then quickly reduce heat and let cook for a few minutes.
Garnish with fresh cilantro. Enjoy, this is very healthy and delicious.

Reviews