Chicken Salad with Spicy Peanut Vinaigrette, Thai-American Style

Chicken Salad with Spicy Peanut Vinaigrette, Thai-American Style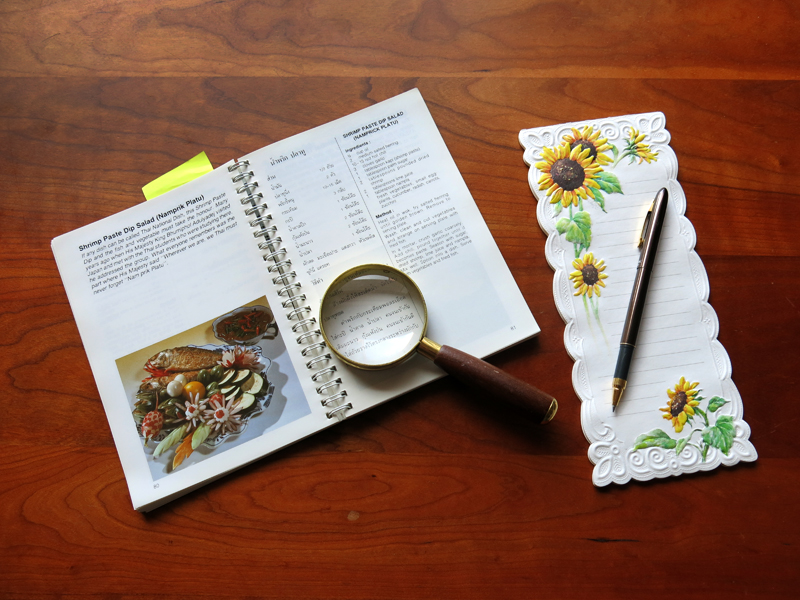 This recipe is from our "Thai-American" section, which contains dishes that would not typically be found in Thailand. These dishes have been developed and/or popularized in America.
Ingredients
For 4 Person(s)
Ingredients
2

Cups

Teriyaki Sauce

1/4

Cup

Minced Gingerroot

1/4

Cup Chili Paste

1/4

Cup

Garlic Paste

1/4

Cup

Creamy Peanut Butter

6

Tablespoons Rice Vinegar

1/2

Cup

Chopped Fresh Cilantro

3/4

Cup

Peanut Oil

1

Cup Jasmine Rice

1

Cup

Chopped Broccoli

1

Cup

Sliced Carrots

12

Asparagus Spears, Trimmed

1

Red Bell Pepper, seeded and julienned

3/4

Pound

Cooked Chicken, Sliced

1/4

Cup

Chopped Peanuts
Buy ingredients for this Recipe
Method for Chicken Salad with Spicy Peanut Vinaigrette, Thai-American Style
Combine teriyaki sauce, ginger, tamarind juice, chile paste and garlic paste in a small saucepan and bring to a simmer over low heat. Stir well so tamarind paste is dissolved. Remove from heat and allow to cool before using. In a food processor, combine peanut butter, 6 tablespoons of the tamarind mixture, rice wine vinegar and cilantro. With the motor running, add peanut oil gradually, until combined. Set aside. Cook rice; set aside to cool to room temperature.
Meanwhile, in a large pot of boiling water, blanch broccoli for 1 minute. Quickly remove from hot water and immerse in ice water; drain well. Repeat procedure with carrots and with asparagus (leave red pepper raw). Drain all vegetables and pat dry with a towel. In a small bowl toss chicken in remaining tamarind mixture and allow to marinate for 5 to 10 minutes until you are ready to assemble. To assemble salad, divide rice among four plates. Divide and arrange vegetables and chicken around rice. Drizzle peanut vinaigrette over all and garnish with chopped peanuts.

Reviews