Fried Thai Peanut Cookie, 'Tua Tod'

Fried Thai Peanut Cookie, 'Tua Tod'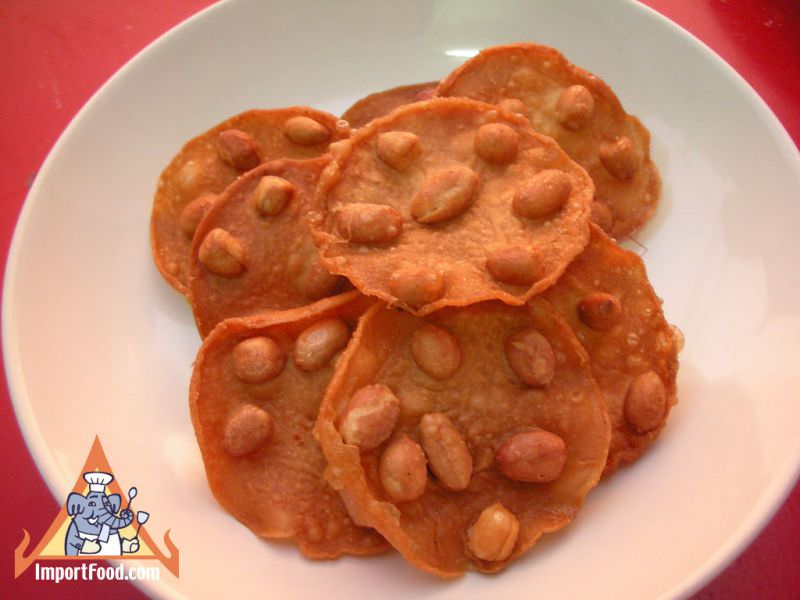 You will need a Tua Tod Mold to make these delicious crispy peanut cookies. The recipe looks simple, but the frying takes a bit of practice. Go slow and make sure your wok is not too hot. To make the video we used the Tao charcoal burner
Method for Fried Thai Peanut Cookie, 'Tua Tod'
Prepare slaked lime water by mixing one tablespoon lime paste with 2.5 cups water. Stir well and leave until the lime crystals sink to the bottom. Then pour 2/3 cups of this clear liquid into another container. Discard the rest.
Wash your peanuts through a colander, rinse and set it to dry.
In a bowl mix rice flour, tapioca flour, sugar and salt then add 1 tablespoon egg. Stir until it well blended. Add a little bit of lime stone water, stir then add a bit more, stir until it's all dissolved together. Add coconut milk, mix well. Stir in the peanut.
Add vegetable oil in the wok on low heat. Pour batter into the Tua Tod Mold, just enough to cover the mold (if you pour too much, the cookies won't crisp nicely) Gently drop peanuts around the mold, leaving some space between each peanut.
Now dip the mold into the heated oil. When the oil covers the whole mold usually the batter will fall off the mold itself, but if not you can shake it a little bit, and use chopsticks to help. Fry in low heat until golden brown. Remove from oil and let drain on paper.
Enjoy!
Fried thai peanut cookie tua tuad
Pouring the batter into tua tod mold

Reviews