Tapioca Starch / Flour, 16 oz
Tapioca Starch / Flour, 16 oz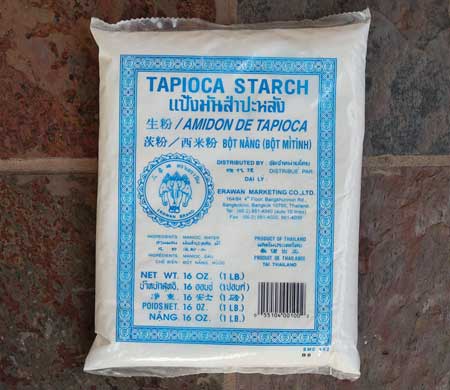 Add to cart
16oz - $2.69

Used to thicken various Asian dishes.
Made from pure tapioca, the general purpose is similar to flour. Tapioca starch is also called tapioca flour.
Also an important ingredient in various Thai desserts. Authentic Thai recipes using tapioca starch listed below.
Also see: Tapioca Starch On Video: Street Vendor Prepares Radna.
Ingredients: tapioca, water. All natural. Product of Thailand.
---
---
Tapioca Starch used in Thai recipes