Fish Powder w/Chili Dipping Sauce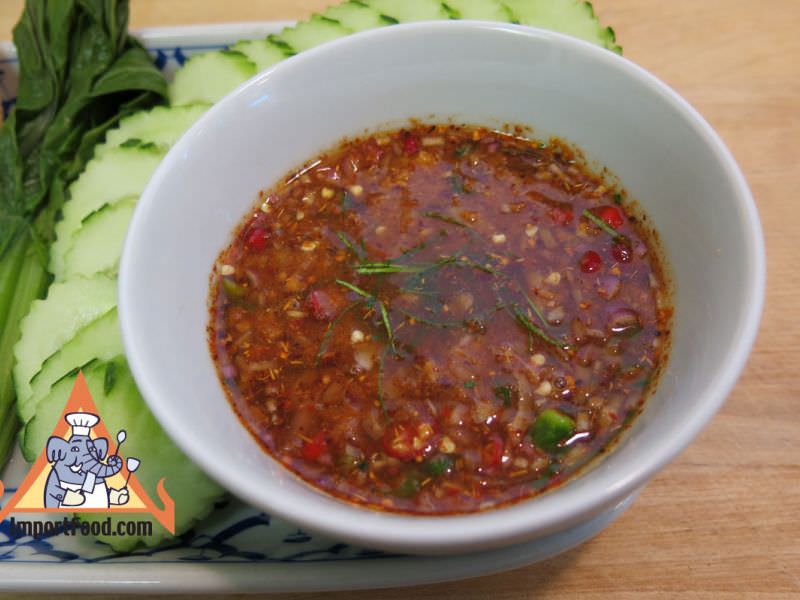 This is a great recipe using our Fish Powder with Chili
Method for Fish Powder w/Chili Dipping Sauce
First: put fish powder in small mixing bowl, add fish sauce, lime juice, sugar, shallot, chiles and kaffir lime leaves. Stir until dissolved, transfer to serving bowl.
Serve with steamed jasmine rice, hard boiled eggs, cucumber, baby corns or any cooked vegetables. Enjoy!
*if you prefer less spicy, use fewer fresh Thai chiles or none at all. Our fish powder contains chile so the dipping sauce will have some heat already.

Reviews