8.5" Sharp-Point Knife, Kiwi, Plastic Handle
8.5" Sharp-Point Knife, Kiwi, Plastic Handle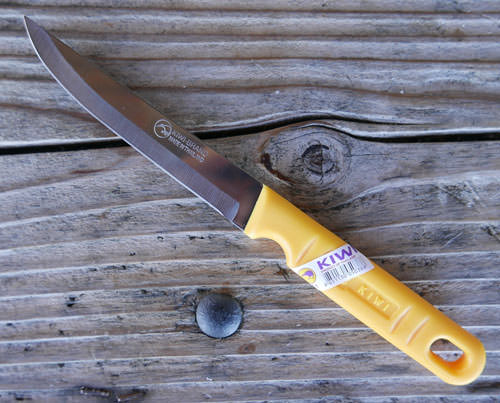 Add to cart
$2.95

Mainly used in Thailand for fruit and vegetables, this is a versatile knife with a really nice feel and superior overall quality.
Total length is 8.5", the blade is 4.5".
We Also Offer:
Round Point Plastic Handle
Set of One Each: Round and Sharp
Made in Thailand and stamped with Kiwi Brand Made in Thailand.