Fresh Red Thai Chiles - Winter Harvest
Fresh Red Thai Chiles - Winter Harvest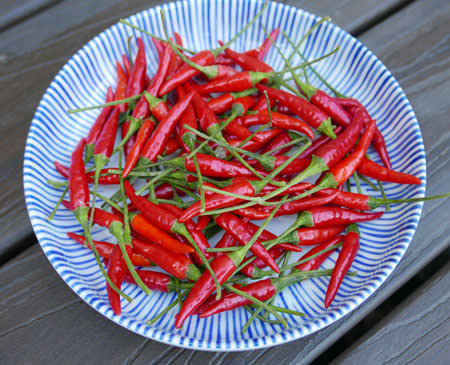 Add to cart

We just today received these perfectly beautiful fresh red Thai chillies, grown in Mexico. The color is a a bright red (we took these pictures today when the chillies came in), and the lively green stems indicate the freshness (less than a week since harvested).
That is an 8" plate, each chilli pepper is nice and small.
Flavor is a nice and strong, not weak, with slight fruity notes at first followed by a true, strong Thai chilli heat. These are perfect for any use when calling for fresh red chillies.
See our new recipe for Fresh Chilli, Garlic, Peanut and Lime Sauce.
See our entire selection of fresh Thai produce here.
We'll ship them immediately via expedited 2 day Priority to ensure freshness. They freeze ok, for longer storage.
Pound Garlic and Chillies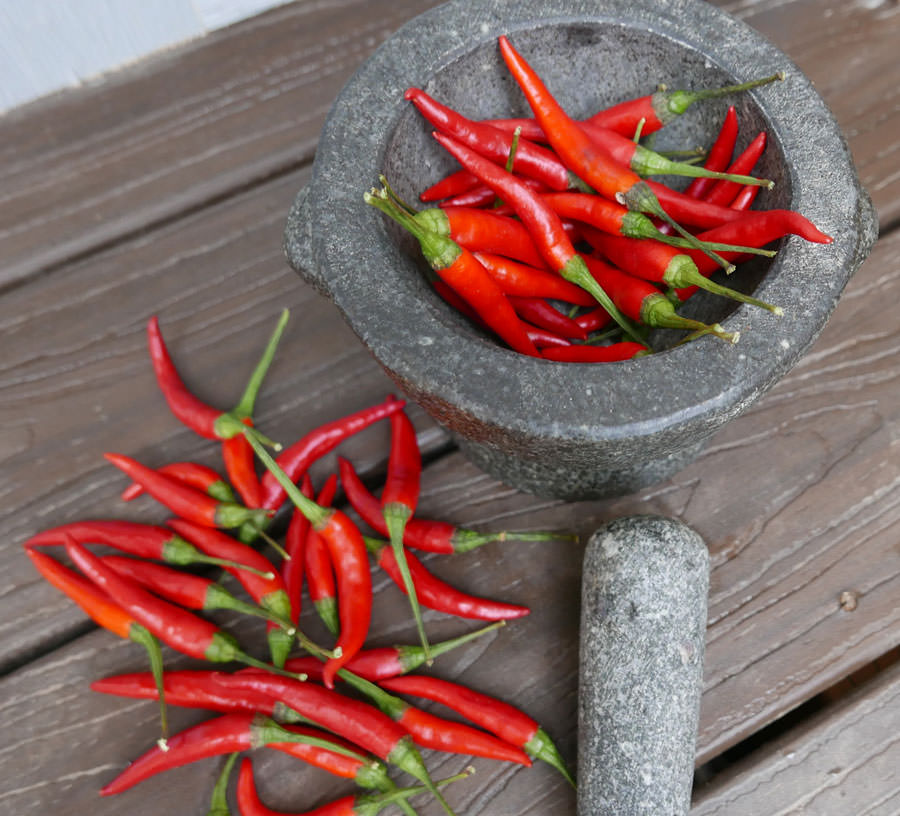 Fresh Thai Chilli Garlic Peanut Sauce
This delicious, spicy sauce is very easy to make if you have the right equipment, mainly the granite mortar and pestle which does all the work for you.
In just a few minutes you can pound these together and serve generously with sliced beef, as we did here. Also great with spring rolls.
Try to use mostly red chilli peppers.
---