Handmade Thai Stainless Cleaver, 13"
Handmade Thai Stainless Cleaver, 13"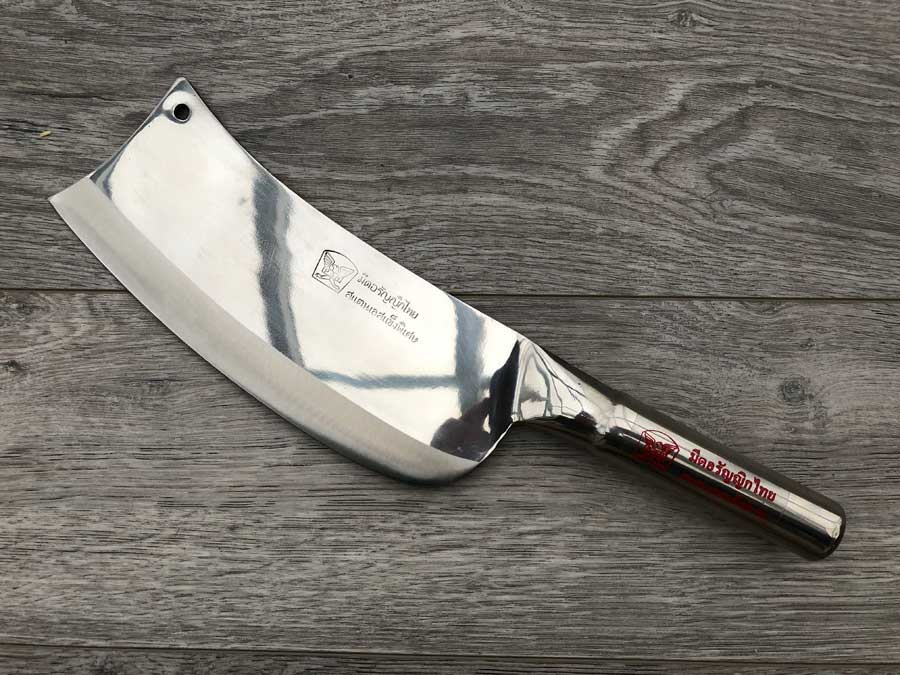 Add to cart
Discontinued

This was the least popular handmade knife we offered and it took years to sell a few dozen so we will not be offering this again.
Please see instead:
Machete cleaver
Every blade is hand-stamped in Thai indicating the maker of the knife, and there is a transparent red sticker on the handle that is easily removed if you want to take it off.
It's a thick blade than can be sharpened over and over again.
The total weight of this cleaver is 14 oz. Length is 13". Steel handle is nicely-shaped, molded to the blade so it's all one piece.