Prik Khing Curry Paste, Mae Anong
Prik Khing Curry Paste, Mae Anong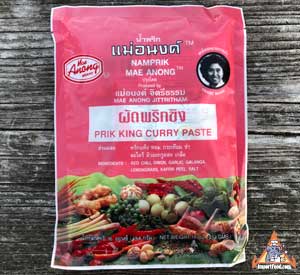 Add to cart
Out of Stock

Mae Anong may be out of stock for awhile. We have noticed this brand is a very slow seller therefore it may not be ordered again from the manufacturer.
We have Maesri Prik Khing available.
This is an all-natural curry paste from high quality producer 'Mae Anong', which was very popular among our customers for a few years but it we stopped carrying it until now, we've just received a new shipment, as fresh as can be.
There's a recipe on the package, and we followed along to create the nice beef dish pictured below. Fry two tablespoons of prik khing curry paste in a bit of vegetable oil, then add about one teaspoon fish sauce, followed with meat of your choice (we used sliced beef). Cook then add green beans and other greens of your choice (we used sweet peas and cilantro). Serve with jasmine rice.
We also use this to make 'Nam Prik Ong', our Northern-Thai dipping sauce recipe.
Also see our recipe for 'Todman Khao Pot' spice corn fritters.
"Prik" means chile pepper and "khing" means ginger in Thai, so this is spicy ginger curry paste. This is an all-time favorite.
Ingredients: red chilies, onion, garlic, galangal, lemongrass,kaffir lime peel, salt. Product of Thailand.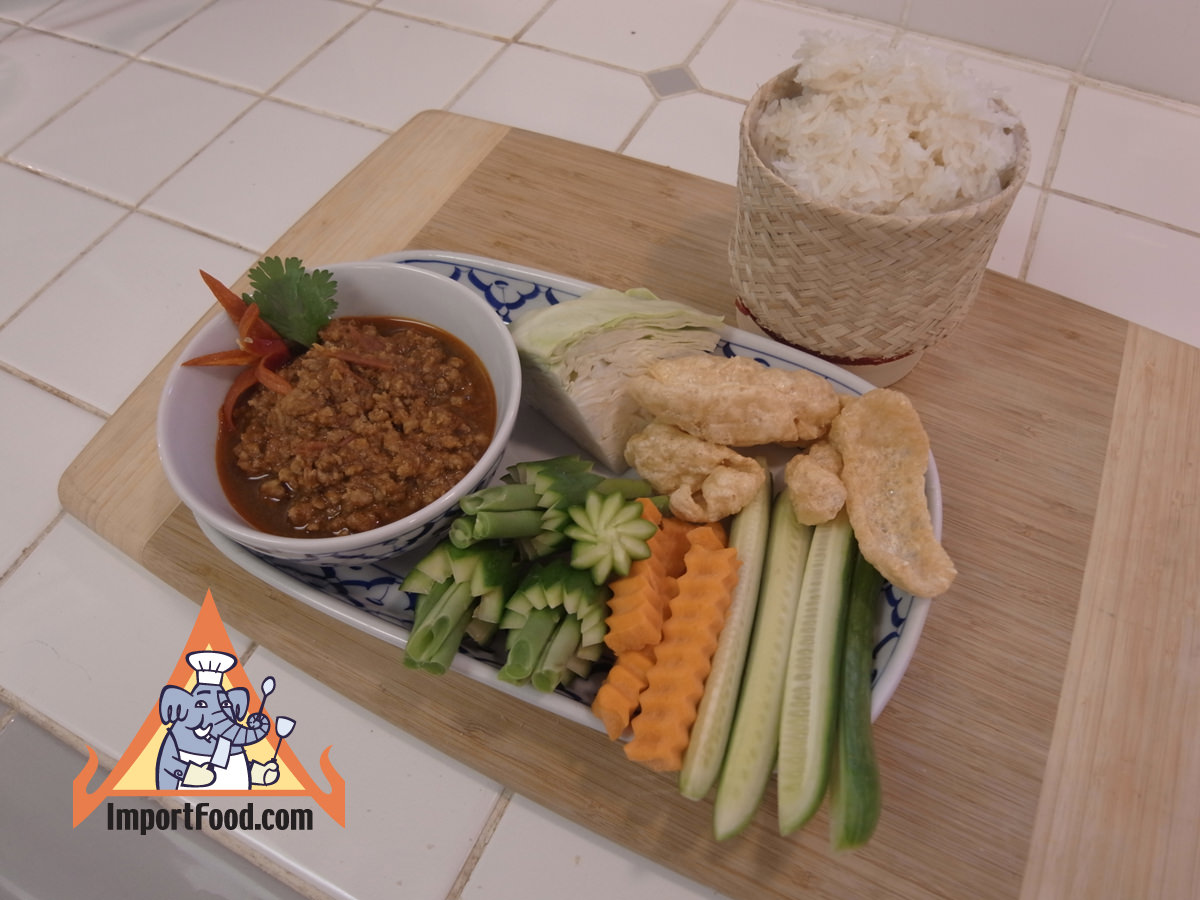 Spicy Pork and Tomato Dip with Veggies, 'Nam Prik Ong'
This authentic Thai recipe is a regional delight which originated in the north of Thailand. When completed it looks a bit like sloppy joes, or taco filling.
The main ingredients are ground fatty pork and small tomatoes. In this recipe, we use a delicious prepared "Prik Khing curry Paste". The final dish has a sour, sweet and salty taste.
If you have fresh ripe local tomatoes, it really makes the final result outstanding.
Serve this as a main course with sticky rice, fresh vegetables such as cucumbers, green beans, wedges of cabbage and pieces of fried pork skin are recommended.
---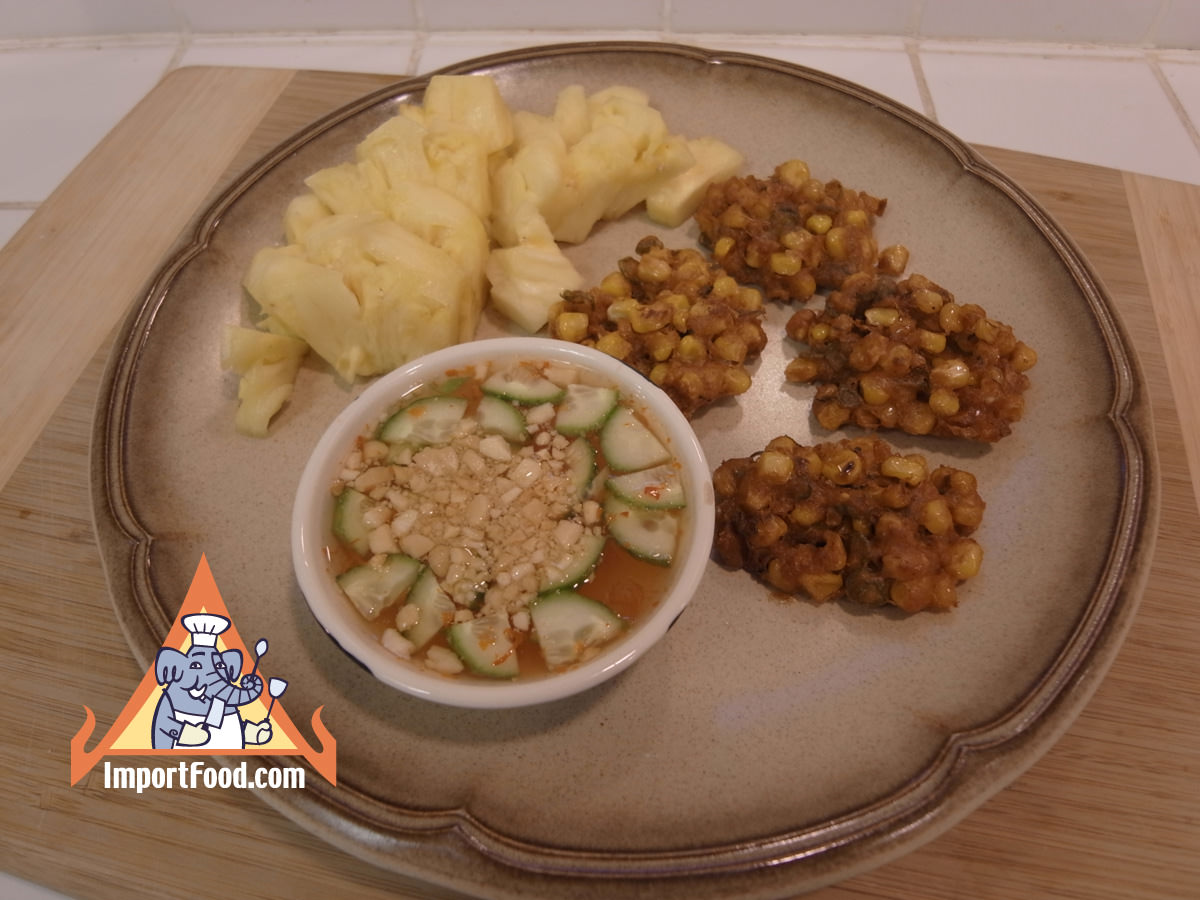 Spicy Thai Corn Cakes, 'Todman Khao Phot'
Corn is a staple used widely throughout Thailand, whether it's sold by streetside vendors that cook it on a charcoal grille, added to ice cream (really!) or spooned onto pizza.
Here's an enjoyable fried corn snack, which would most likely be served with a sweet chile sauce for dipping. A nice party snack, or quick lunch. This is a vegetarian recipe.
---