Stainless Skimmer, Zebra Thailand, 8"
Stainless Skimmer, Zebra Thailand, 8"
Add to cart
Temporarily Out of Stock

A smaller version of our other Stainless Skimmer from Zebra. It was conveniently used in our recipe for Fried Sticky Rice.
We've never seen anything like it in America, yet it's sure to be one of your most popular utensils.
Made by Zebra of high-quality stainless steel. Keep in mind that this is smaller than you might expect, the round skimmer is bowl-shaped, 2.5" diameter. The handle is 8" long.
Product of Thailand. We have never offered this before, and this is a promotion price for our newsletter readers.
You might also like our Zebra Wok Turner.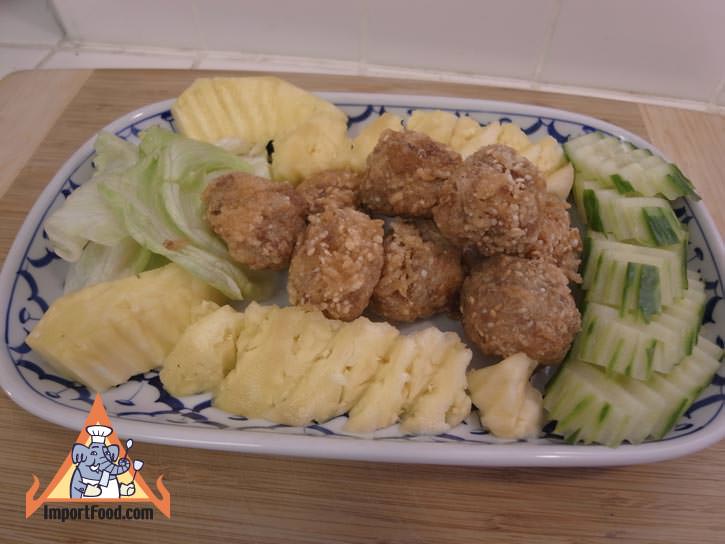 Fried Sticky Rice, 'Kao Neeo Tod'
A wonderful, delicious recipe that's easy to prepare. An authentic Thai snack that may seem like a trendy take on sticky rice but Khao Neeo Tod is found in the oldest Thai cookbook we own. It's been enjoyed for years in Thailand but we've never seen it served outside of Thailand.
---