SwingLock Condiment Caddy
SwingLock Condiment Caddy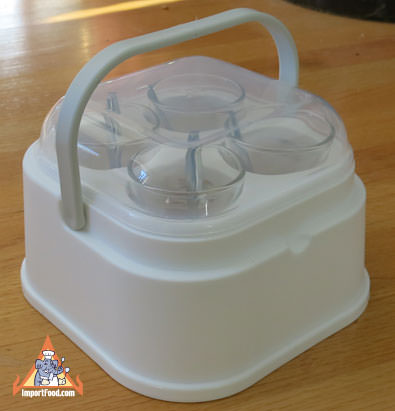 Add to cart
Out of Stock

A brand new style of condiment caddy that we just imported from a specialty shop in Bangkok.
Under the lid is a set of four, high quality (relatively thick) glasses with a spoon in each glass. The capacity of each glass is 3/4 cup. The plastic base is 7.5" wide, and the set is 7" tall with the lid extended up.
The convenient handle swings up.
Comes in a full color box with suggested use as a caddy for Thai condiments or various spices, jams, etc, for use around the world.
---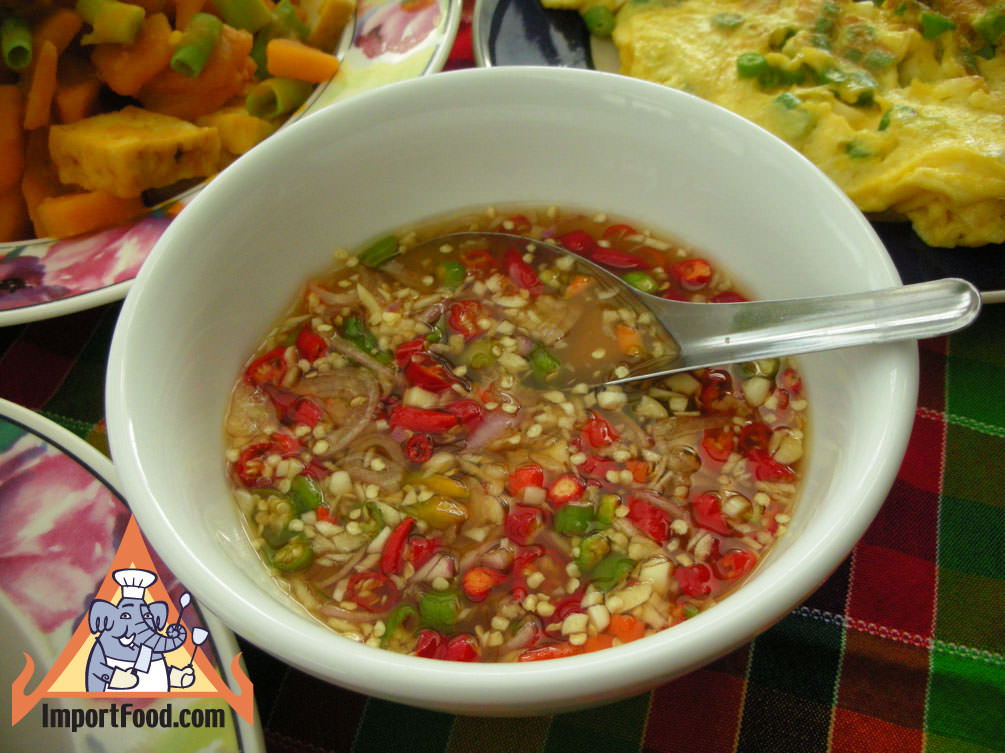 Assorted Thai Table Condiments
In Thailand the first two condiments below (Nam pla prik and Prik dong) are likely be on every household's table together with a separate small dish of plain white sugar and a separate small dish of ground chili powder. Spoonfulls of each are added to suit individual taste. We suggest you make a portion of Nam pla prik and Prik dong and keep in a jar (non refrigerated) for serving as a condiment in this manner. These condiments keep very well.
Prik Si-iew wan, kratiem dong and Khing Ki mao are less common and usually served for particular dishes.
Our Thai Condiment Caddy is a nice way to serve these.
---