Thai Fanta - Cream Soda Flavor 11 oz x 12
Thai Fanta - Cream Soda Flavor 11 oz x 12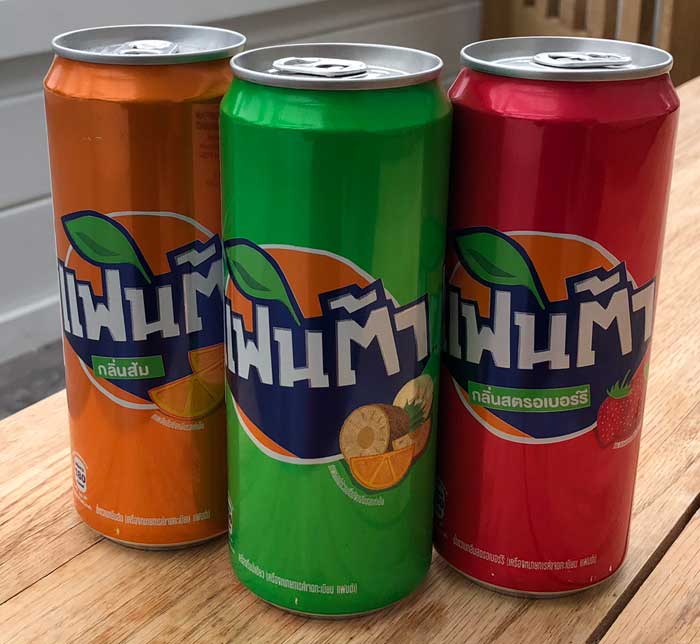 Add to cart
Temporarily Out of Stock

Thai Fanta produced in Thailand has a unique flavor you won't find anywhere else.
Cream Soda, shown center, is the most popular. We only get it a few times per year, so now is a good time to order!
Fanta in Orange and Strawberry flavors which come in a can but they are out of stock presently.
We also have Fanta in glass bottles at higher cost due to the difficulty in shipping glass bottles.
Ingredients: carbonated water, high fructose corn syrup, citric acid, sodium benzoate, natural and artificial flavors, caffeine, potassium citrate, Yellow No.5, Green No.3, carob bean, guarana extract, sodium.
Product of Thailand.