Thai Mackerels in Tomato Sauce with Chilli
Thai Mackerels in Tomato Sauce with Chilli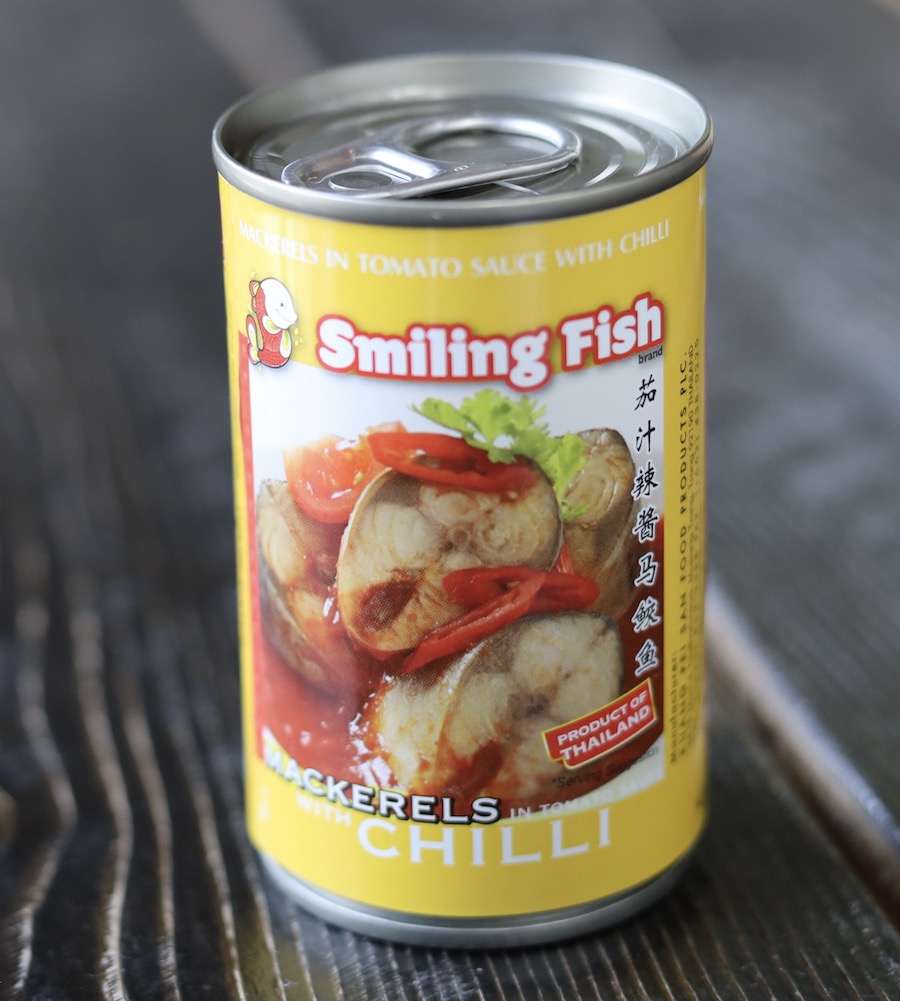 Add to cart
Temporarily Out of Stock

The daily catch of delicious seafood in the Gulf of Thailand includes mackerels--and these have nice flavor.
Easy-open can, from Smiling Fish which is known for top quality. Slightly spicy, with just 1% chilli powder.

The low price makes them an affordable healthy meal, simply empty the can into a pan and over medium heat. Season with a bit of fish sauce if you prefer, and serve with jasmine rice.

These are ready to eat, sliced meat as shown.
Ingredients: mackerels 60%, tomato sauce 35%, salt 2%, soybean oil 2%, chilli powder 1%.
No Preservatives Added.
Product of Thailand.
---