Thai Spicy Dipping Sauce, Healthy Boy brand, 30 oz bottle
Thai Spicy Dipping Sauce, Healthy Boy brand, 30 oz bottle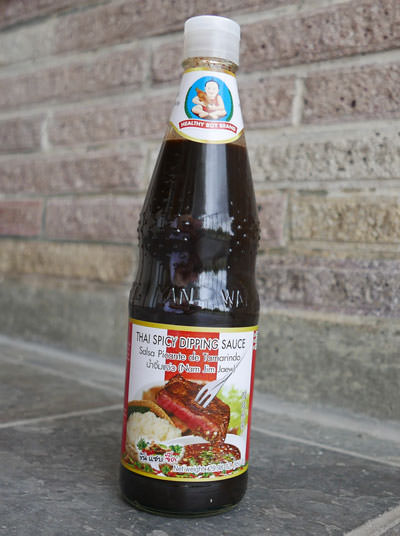 Add to cart
Temporarily Out of Stock

The sauce is a steak dipping sauce, with sour notes of tamarind, black pepper, and hint of Thai chilli pepper.
A lot like A-1 Steak Sauce with a gentle Asian twist.
We could not get enough of it on our sliced steak. So good! Very affordable too, for such a large bottle you get a lot.
If you might like to change it up a bit, consider adding a bit of fish sauce and sliced fresh chilli peppers.
Comes in a large (30 oz) glass bottle with convenient flip top that offers a large pouring hole and modern tight seal cap.
Ingredients and Nutrition Facts: see below.
Gluten Free
Preservative Free
No Artificial Color
Product of Thailand.
Please alsop consider our Healthy Boy Seafood Spicy Dipping Sauce