Thai Lychee in Syrup, 20 oz can, Aroy-D
Thai Lychee in Syrup, 20 oz can, Aroy-D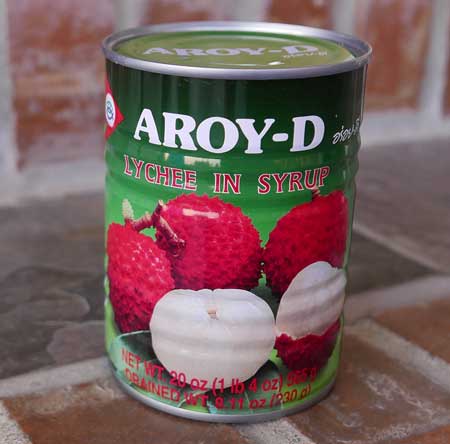 Add to cart
20oz - $6.89

We just received a new shipment of the freshest canned lychee from Aroy-D, at ideal maturity using only the best lychee.
Aroy-D is so highly rated, their lychee is often presold and hard to find.
Fresh lychee has a rough, bright red shell. The creamy white flesh is juicy, smooth and delicately sweet. 1-2" in diameter.

Pour a can of lychees into a bowl, mix with ice cubes and serve.

Ingredients: water, lychee, sugar, citric acid. More on lychees at this link.
Our selection of Thai canned fruits
Find lychee in the following ImportFood.com Thai recipes:
---