Gluten Free Oyster Sauce, Healthy Boy, 28 oz
Gluten Free Oyster Sauce, Healthy Boy, 28 oz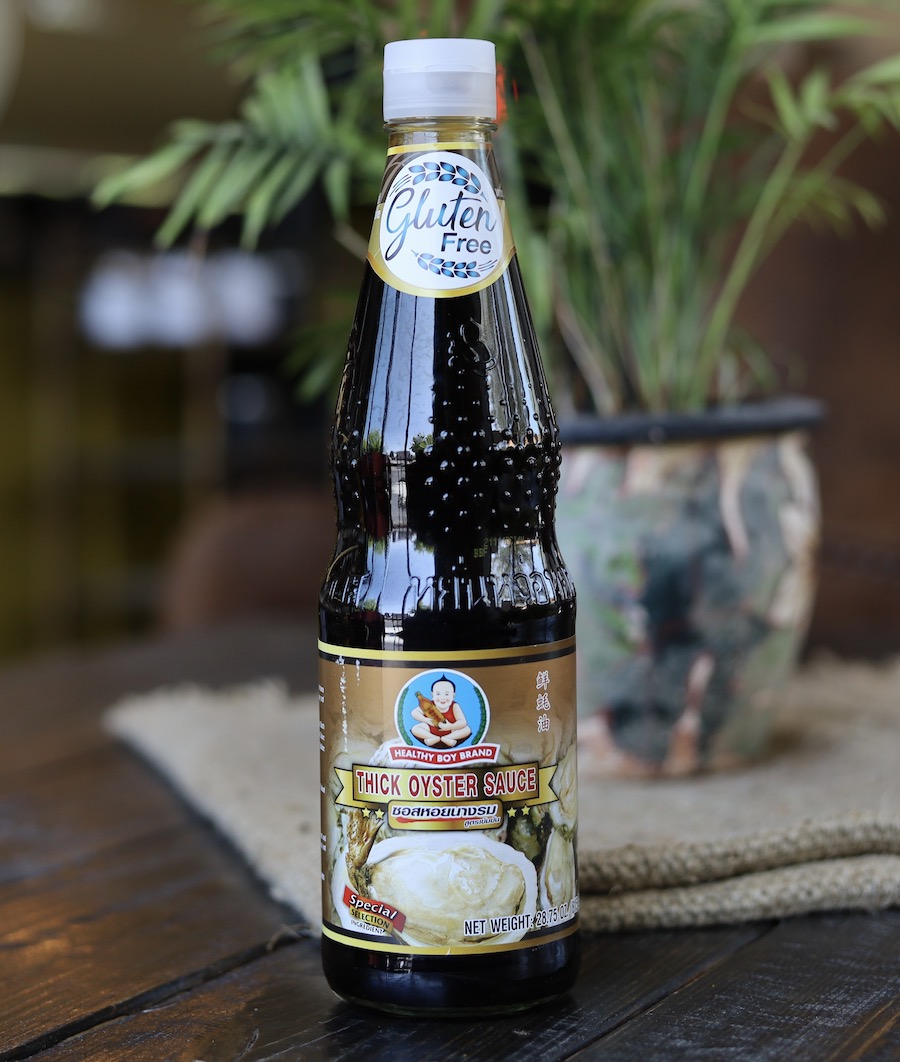 Add to cart
Discontinued

We also offer Maekrua oyster sauce
Healthy Boy produces the very best sauces from state-of-the-art modern equipment, with a focus on using the highest quality ingredients and all natural fermenting.
Their new oyster sauce is 'Gluten Free', just launched for export to USA.
Ingredients: Water, Oyster, Sugar, Fructose Syrup, Salt, Thickener, Modified Tapioca Starch, Monosodium Glutamate, Caramel Colour, Citric Acid, Xanthan Gum, Sodium Benzoate
This is an excellent quality oyster sauce with true oyster flavor. Similar to extremely popular Megachef Oyster Sauce.
All Natural. Store at room temperature.
Product of Thailand.
---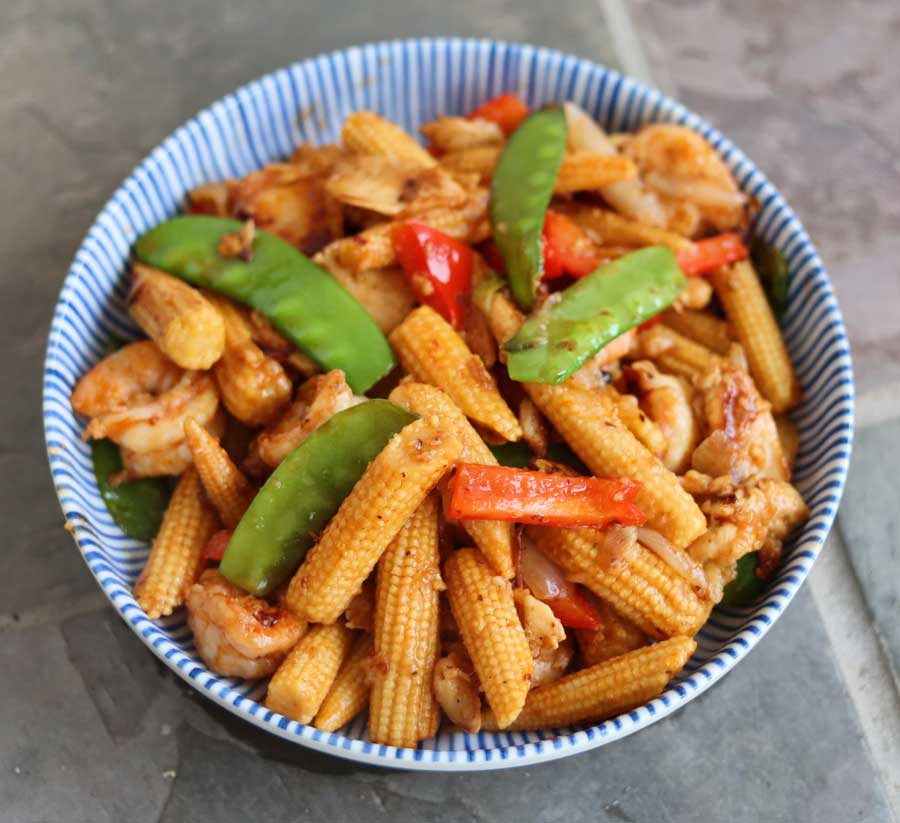 Thai Baby Corn Stir Fry
Our Thai baby corn is crisp, full of flavor, and perfect for stir fry with meat and seafood. In this recipe we share the important simple tricks so you can do it all in your own kitchen quickly. Adding tapioca starch at the end ties the flavors together and gives it an elegant finish glaze.
---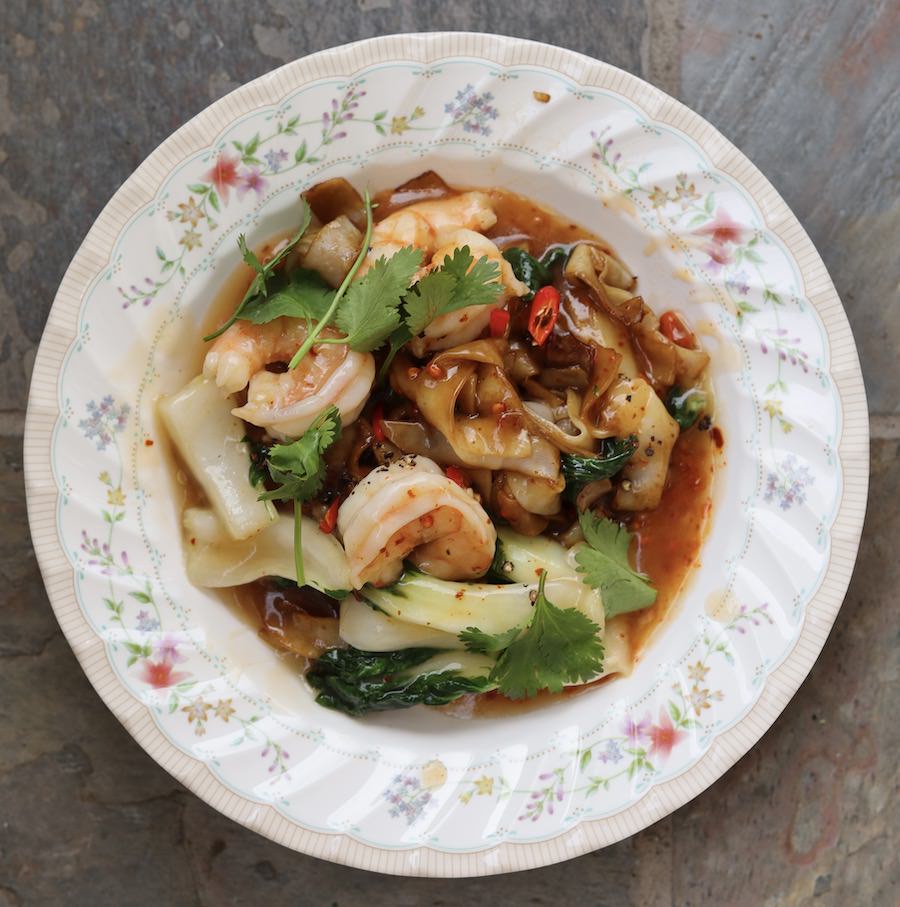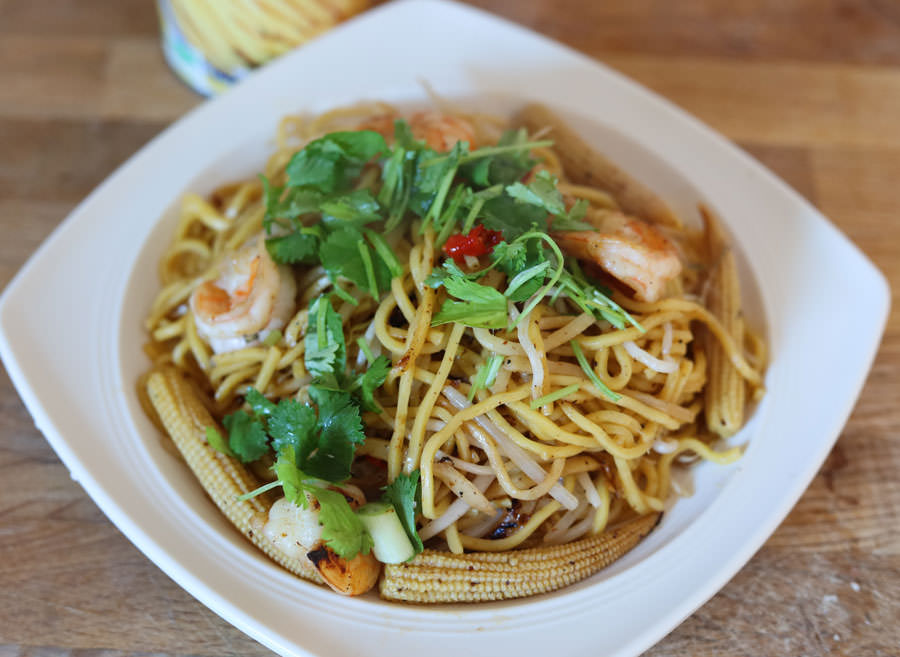 Thai Noodle Bamboo Shoot Stir Fry
This recipe combines the unique flavor and crispy texture of matchstick bamboo shoots, baby corn and noodles in a stir-fry with oyster sauce. Essential Asian dish you may not have thought you could create at home.
---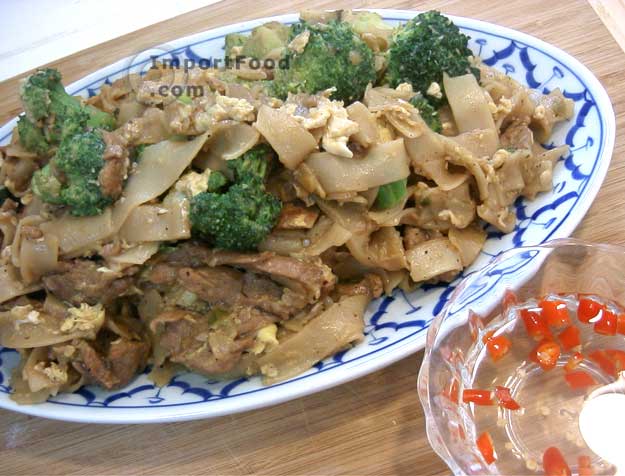 Thai Stir-Fried Wide Rice Noodles, 'Pad Si-iew'
Siew means soy sauce in Thai. This recipe is very tasty and savory but takes a long time to prepare. We now offer a convenient instant pad siew sauce although if you learn how to make the real thing from scratch, as described below, it should be worth the effort.
---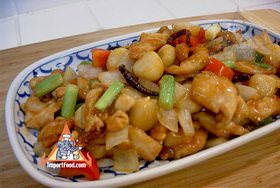 Thai Cashew Chicken, 'Gai Pad Med Mamuang Himaphan'
One of the more popular dishes on the menu in Thai restaurants in America but also Thailand. This recipe is time-consuming but the result is spot-on perfect.
The finest cashews in the world are grown in Thailand, mainly on the island of Phuket. Mamuang himaphan means cashew nut but there is an interesting translation. Himaphan's original meaning refers to the Garden of Eden, and the cashew nut looks like a small mango. The resulting pun can mean "mango of paradise", suggesting culinary heaven. We use regular refined white sugar for simplicity but you may use palm sugarfor a more succulent flavor.
---