Yellow Chilli Dipping Sauce for Seafood, Mae Pranom, 9 oz bottle
Yellow Chilli Dipping Sauce for Seafood, Mae Pranom, 9 oz bottle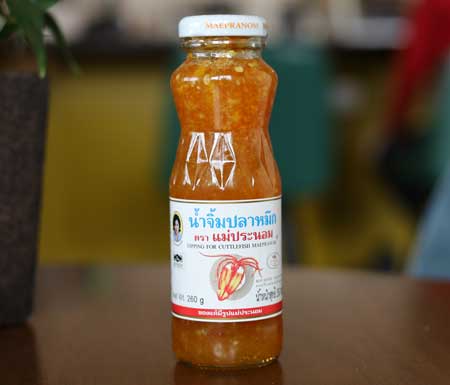 Add to cart
Temporarily Out of Stock

Mae Pranom is the true original brand known to all Thai people, most famous for sweet chilli sauce for chicken. They use only the finest ingredients, and this sauce is generally more expensive than mass-produced brands.

Flavor is bright and fruity from the yellow chiles, with a strong bite of heat and sweet vinegar/garlic tones.
Packed in a beautiful glass bottle with attractive, colorful paper label.

Tastes so good with your favorite seafood.

All natural.
Ingredients: sugar, yellow chile, garlic, vinegar, salt.
No preservatives.
---
Other Great Mae Pranom Products