Thai Red Curry Paste - Mae Pranom
Thai Red Curry Paste - Mae Pranom
Add to cart
$8.95-14oz

After extensive planning to find a premium Thai curry paste better than former favorite Hand Brand, we've imported to America for the first time Mae Pranom all natural red curry paste.
Taste is 'Hot". Flavor is rich, elegant, and bright. The recipe is tried-and-true, freshest ingredients, so you can make the very best red curry.
Ingredients: dried chilli, garlic, onion, lemongrass, galangal, kaffir lime skin, shrimp paste, pepper, salt
No preservatives. No artificial colors. No msg.
Made in Thailand.
What makes it the best we've ever offered? Mae Pranom only produces curry paste with the freshest ingredients from their network of farmers, dating back to when they started in 1959. We visited Mae Pranom ourselves and noted the incredibly clean work areas, and employees in ultra sanitary uniforms meticulously sorting, cleaning and prepping the daily fresh harvest coming in to produce the product. The Mae Pranom offices look like a traditional teak palace, true to their devotion to authentic products.
In terms of pricing, the wholesale price more than double mass-produced Mae Ploy but 14oz goes a long way so it's not that expensive per serving. You get what you pay for in the end.
Part of our Essential Thai Pantry Set

---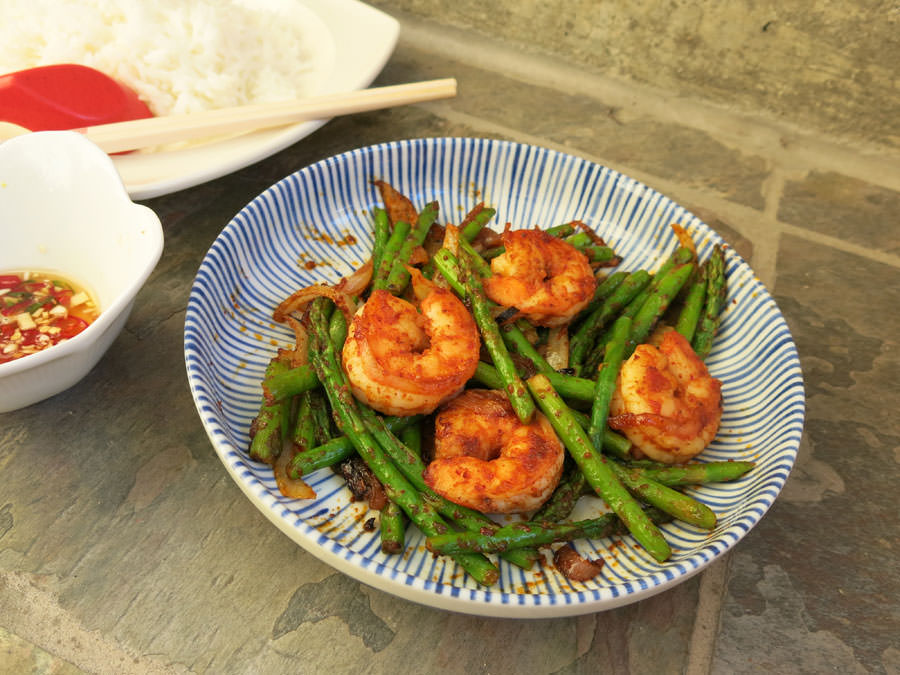 Fried Red Curry Asparagus and Prawns - Mae Pranom
We used the very best quality Mae Pranom red curry paste and nice thin fresh asparagus to make this recipe, which was ready in under 5 minutes.
---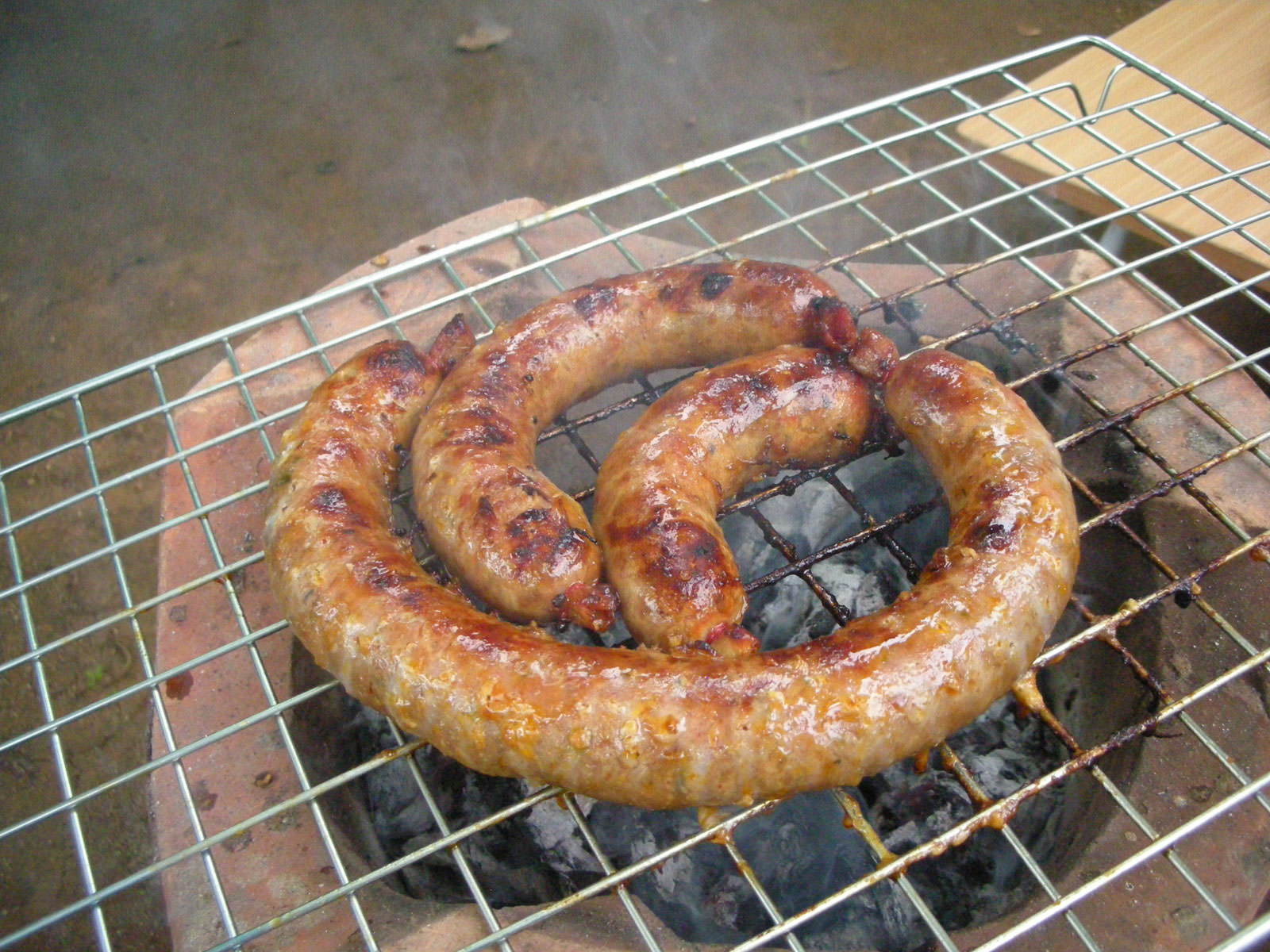 Northern Thai Sausage, 'Sai Oua'
Northern Thai sausage is easy to make, and the mix of ingredients leads to a spectacular result. We would encourage you to make this with ground pork or, for any hunters reading, try this with local elk, deer, wild boar, or other natural meat that you might have. Also watch our video (below left) showing how it's made.
You can't go wrong with this sausage. Please be sure to leave us a comment using the form below if you make it, and share how it turned out.
We also have a recipe for Esan-style Thai sausage, sai grok.
---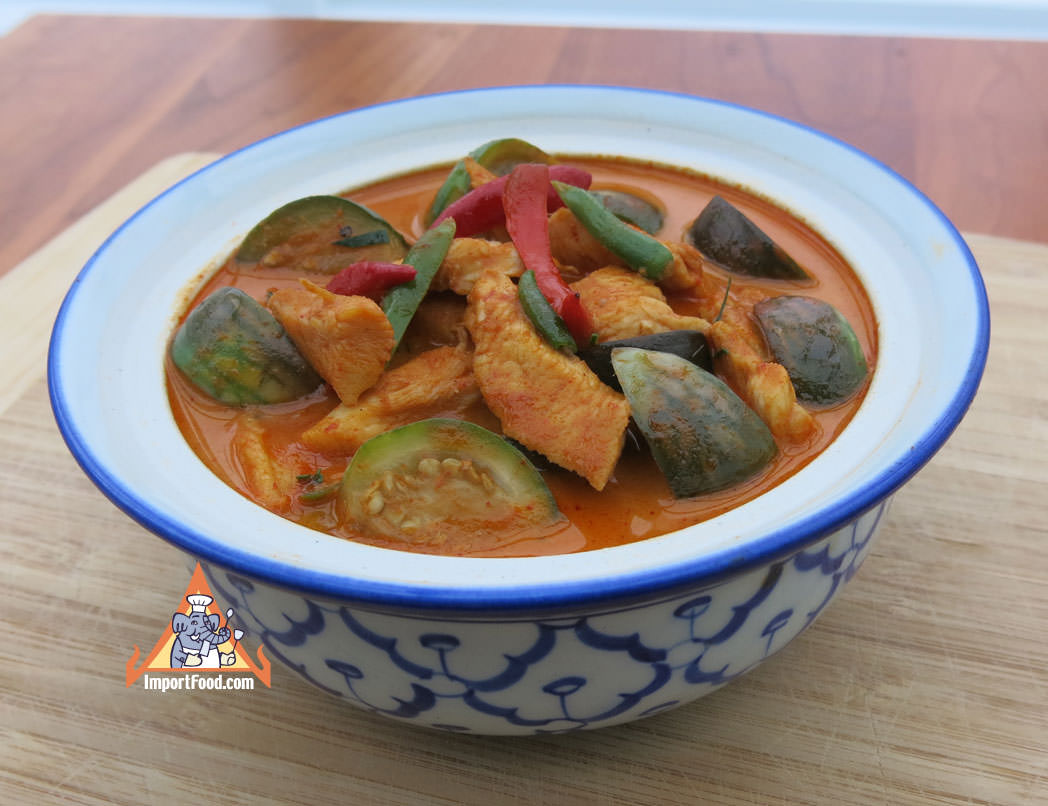 Thai Red Curry Chicken, 'Gaeng Phed Gai'
The Thai name of this dish literally means "hot chicken curry". It takes no more than 10 minutes to make this dish but it's full of elegant flavors and aroma.
---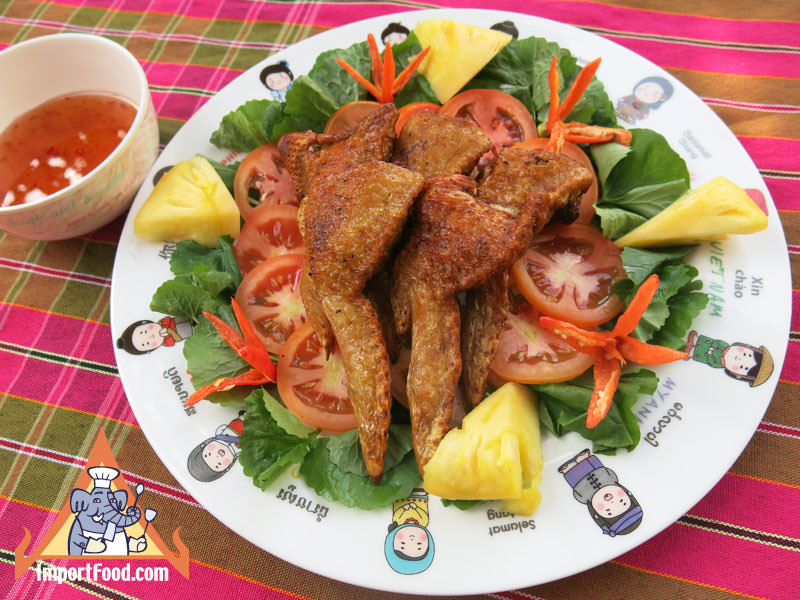 Stuffed Chicken Wings, 'Peek Gai Yat Sai Goong'
Can be eaten as a starter or as a snack on their own. They are also served as a side dish with a larger Thai dinner.
---
Volcano Chicken, 'Gai Pu Khao'
Here is a Thai dish not very common in restaurants, with unique flavor that we know you'll enjoy. To hold the chicken upright, we used a can of 7-Up half-full of soup stock (or use water). When the chicken is placed vertically on the plate and ignited the flames coming from the open body cavity resemble the eruption of a volcano (hence the name). No longer the exclusivity of fancy restaurants, the simple art of flambeing is becoming part of entertaining at home, and this is a great holiday dish.
---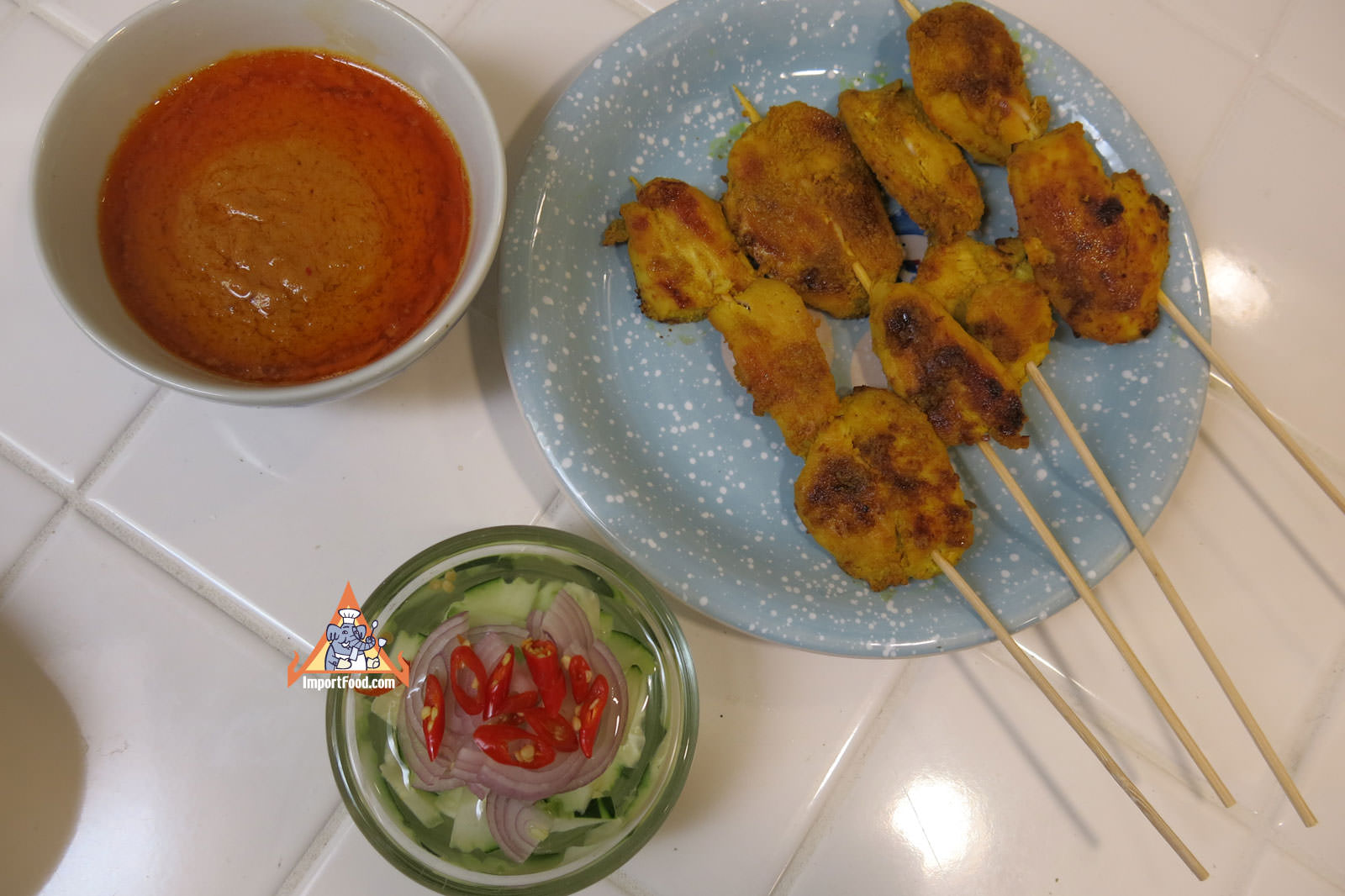 Chicken Satay, 'Satay Gai'
Satay of course is originally an Indonesian/Malay dish, but it has been in Southern Thailand for a very long time.
Here we demonstrate two versions, Version 1 is our favorite and one you can make in your kitchen without a charcoal grill. The chicken in both versions is prepared as you'd find in Thailand -- using thin strips, instead of thick cuts that restaurants outside of Thailand often serve for satay.
For a quick satay we suggest our Lobo Thailand's ready-made package.
You can of course also make the same recipe as beef satay, pork satay, or prawn satay (large prawns usually deheaded and the skewer threaded lengthwise down the body).
---
---
We also offer the following Mae Pranom curry paste
Other Great Mae Pranom Products