Cardamom, Thailand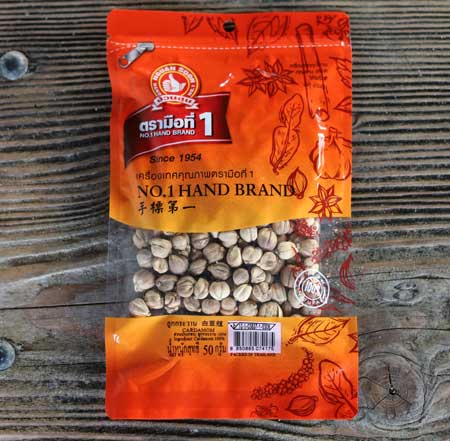 Add to cart
$7.95-1.75oz

Cardamom is not commonly used in Thai cuisine except for massaman curry; however, it's widely used in Thailand for medicinal purposes such as treatment of stomach-aches, constipation and other digestion problems.

This exotic spice is commonly used in Danish pastries, Scandinavian spice cakes and our recipe for cardamom waffles, Saudi Arabian coffee, North African and Indian cooking and in spice blends such as garam masala, curry powder, and berbere.

Cardamom is a dried, unripened fruit from a perenial plant. Enclosed in the fruit pods are small brown, aromatic seeds. Cardamom can also be spelt cardamon, and in India it is popularly known as elaichi.

We have excellent quality cardamom to offer at a very reasonable price, packed by premium Hand Brand.
Product of Thailand.
---
We offer the following premium quality Hand Brand spices from Thailand
---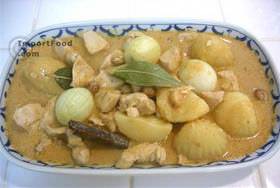 Thai Masaman Chicken, 'Gaeng Masaman Gai'
The "massaman" indicates that the recipe is of a "musselman" or islamic origin. It probably owes something to early Portuguese influences, and is similar in concept to the "sour and hot" Goan style vindaloo dishes. By Thai standards this is usually a fairly mild curry, so we find it's a good starting point.
In a CNN story, Massaman curry was declared "World's Most Delicious Food" (see below).
You might also be interested in our instant massaman which is easy to make and tastes very good.
---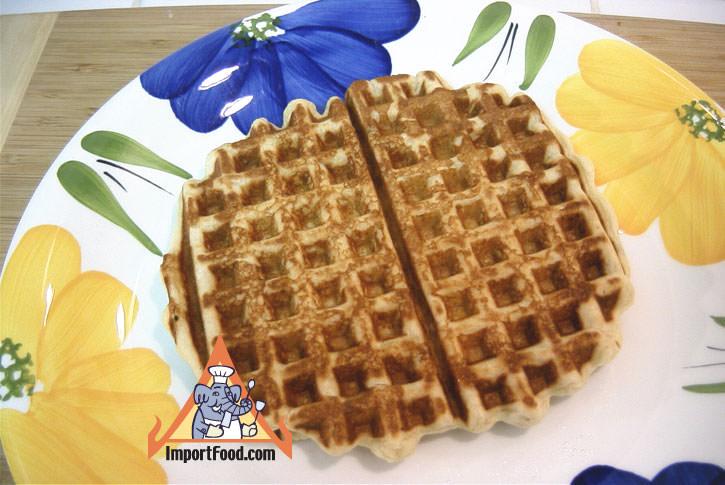 Cardamom Sour-Cream Waffles
Cardamom is an earthy, fragrant spice grown in Thailand, a relative of the ginger family that tastes a bit like a cross between anise and almond. It's part of our Thai spice kit. Cardamom is often used in Scandinavian cooking. Waffles are found throughout Thailand especially in department stores, where you can find small waffle kiosks. Here is a European-style waffle recipe using cardamom that we know you'll enjoy.
---