Thai Salad and Dressing with Kaffir Lime Powder

Thai Salad and Dressing with Kaffir Lime Powder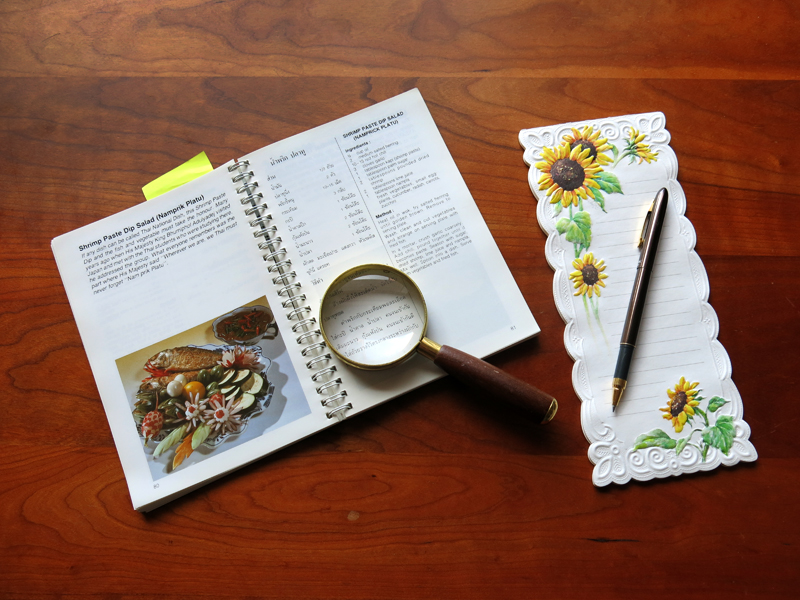 Ingredients
For 4 Person(s)
Ingredients For Dressing
Ingredients For Salad
6

Cups

Mixed Salad Greens

2

Small Cucumbers, Peeled and Thinly sliced

2

Green Onions, Chopped

Optional: Cherry tomatoes, whole, halved, or quartered
Buy ingredients for this Recipe
Method for Thai Salad and Dressing with Kaffir Lime Powder
Method - Dressing
Heat a medium skillet and add oil. Sweat the garlic and lemongrass for 2 – 3 minutes or until fragrant or slightly translucent. Remove from heat and stir in kaffir lime powder, onion, mint, lime juice, fish sauce and sugar. Chill for 5 to 10 minutes.
Method - Salad
Toss the greens and cucumbers (and tomatoes) with desired amount of dressing, garnish with chopped onions, and serve with remainder of dressing on side for taste.
Modified recipe from Jet Tila by Jerry Hueckstaedt with Kaffir Lime Powder.

Reviews
People in this conversation