Durian Flavored Sticky Rice in Coconut Milk, 'Khao Neeo Durian'

Durian Flavored Sticky Rice in Coconut Milk, 'Khao Neeo Durian'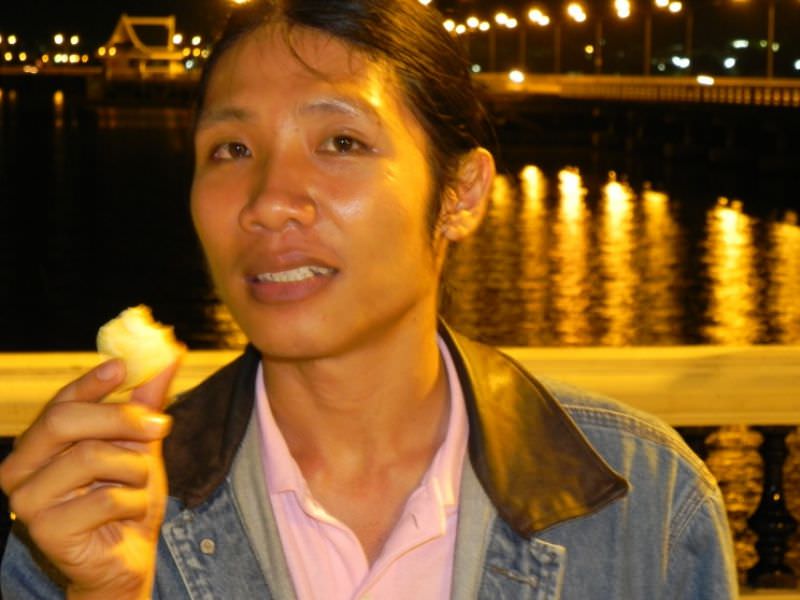 A pleasant dessert not commonly served in Thailand unless durian is in high season (May and June), and it's an expensive dish so it's not often sold by Thai street vendors. We know you'll like the exotic flavor of durian when mixed with sweet rice, sugar and coconut milk. Usually it's eaten with whole durian fruit, but since fresh durian is not available in the United States our durian flavor will work fine. When served, the coconut milk drenches the rice so it's a "soupy" consistency. We also love sticky rice with mango dessert
Method for Durian Flavored Sticky Rice in Coconut Milk, 'Khao Neeo Durian'
Method
Dissolve 2 cups coconut milk, 1 cup sugar and 1/2 teaspoon salt over medium heat. Add durian flavoring.
Topping
Mix 1/2 cup coconut milk with 1/4 teaspoon salt, 1 tablespoon palm sugar and the tapioca starch. Bring to a boil.
Serving
Place sticky rice in a bowl and pour the sweetened coconut milk over it. For each serving, transfer to an individual bowl, then top with a few teaspoons of topping sauce. Enjoy!

Reviews