Thai Chili Beef, 'Neua Pad Prik'

Thai Chili Beef, 'Neua Pad Prik'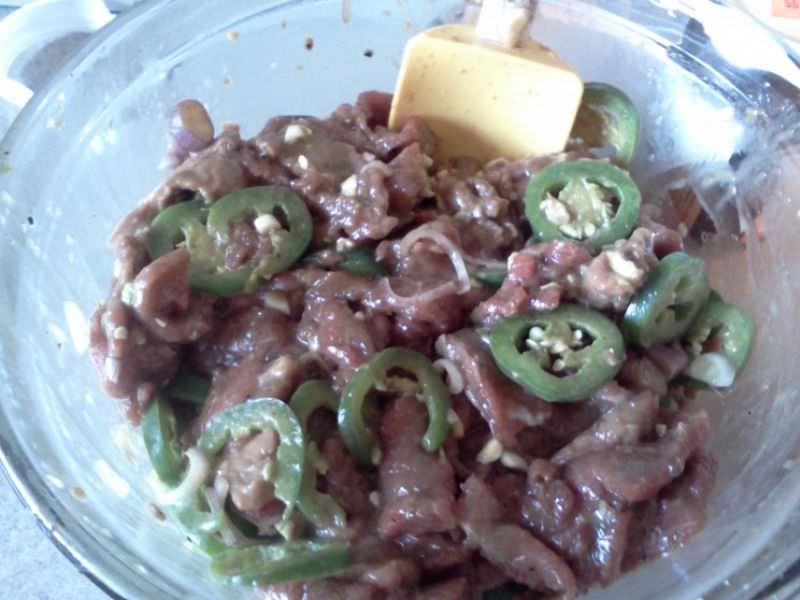 This is a quick, and fairly mild preparation for beef. It can also be prepared with pork.
Method for Thai Chili Beef, 'Neua Pad Prik'
Slice the beef, and pound the slices thin. Mix the marinade ingredients and combine with the beef, and marinade for about 2 hours. In a large skillet or wok heat some oil, and sautee the beef, marinade, garlic, shallots and chilis for about 3 minutes. Add the remaining ingredients and saute for a further 2-3 minutes until cooked.
Serve over Thai jasmine rice, and garnish with a fried egg.

Reviews