Thai Beef Namtok Salad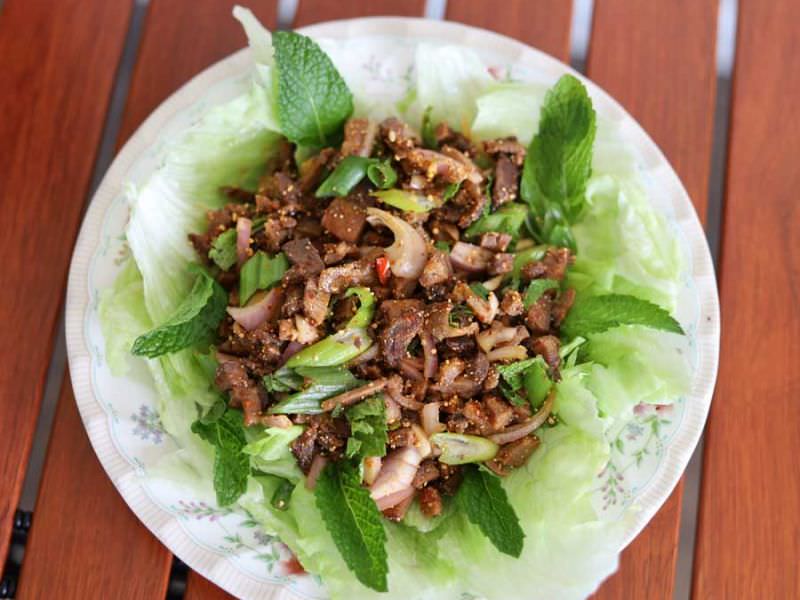 Method for Thai Beef Namtok Salad
Place a medium-sized rump roast on a cutting board and lightly cover with salt and crushed black pepper. Also lightly sprinkle with fish sauce. Place on a pan and cook at low (200F) heat in your oven for about 3 hours until cooked through.
Optional: Keep the oil that gathers in the pan, and add a tablespoon back into your Namtok when mixing later.
Slice your roast to get about 3/4 pound of cooked beef, as shown.
In a bowl, mix beef and about 3/4 of the package of Lobo Namtok mix (use all if desired, for spicier taste). Add fish sauce to taste, and shallots.
For the mint leaves, we chopped some with a knife and added that to the mix, and topped the salad with a few whole leaves at the end.
Serve on a bed of fresh lettuce with fresh green beans. Use the lettuce as small wraps for a bundle of the spicy beef.
Enjoy!

Reviews