Thai baby ginger, strips, 16 oz
Thai baby ginger, strips, 16 oz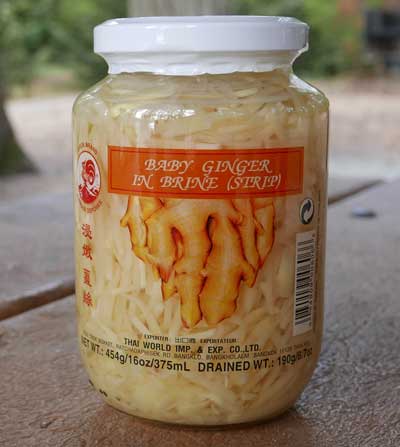 Add to cart
$6.29

Thai ginger is has a nice gentle flavor that does not overpower the other ingredients, and it's also very aromatic.
This baby ginger is cleaned and sliced into matchstick pieces for the best convenience.
Simply rinse with water, drain and set to dry for a few minutes, then use.
We have several authentic Thai recipes below using this ginger, all with delicous results.
Packed in a glass jar as shown.
We also offer sliced pickled ginger.
Ingredients: water, baby ginger, salt, lactic acid, sodium benzoate.
Product of Thailand.


---
---